Sri Vaishnav Seva
13 December 2015, Sri Nabadwip Dham
vaisnavera guna-gana karile jivera trana
suniyachhi sadhu-guru-mukhe
"Singing the glories of the Vaishnavs rescues and protects the jiva soul.
I heard this from the mouth of sadhus and my Guru."
('Jayare jayare jaya paramahamsa mahasaya')
"If we give some honour, give some glorification to the Vaishnavs, it is actually for our benefit. It is for our own benefit that we do some ceremonies, some festivals, glorifying the Vaishnavs. It is necessary for our spiritual life, and it is one of the bhaktyanga, one of the practising processes. That is why we make Vaishnavs' disappearance and appearance festivals."
—Srila Bhakti Nirmal Acharya Maharaj, Vaishnavs' Wealth and Glory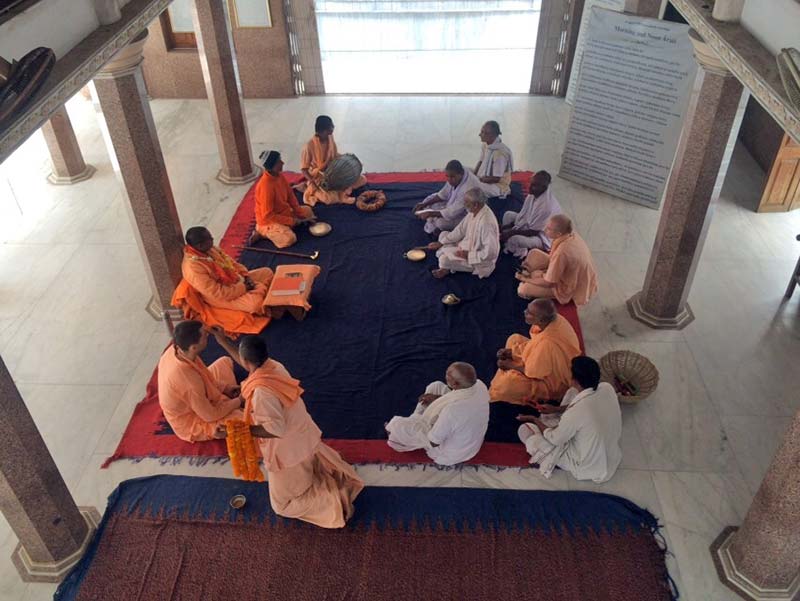 In the shelter of and headed by His Divine Grace Om Vishnupad Srila Bhakti Nirmal Acharya Maharaj,
devotees gather at the nat mandir and hold a special Vaishnava Seva programme in honour of
late Sarojini Devi Dasi (mother of Ravindra Krishna Prabhu, Rajeswari Devi Dasi
and Mayeswari Devi Dasi from Singapore).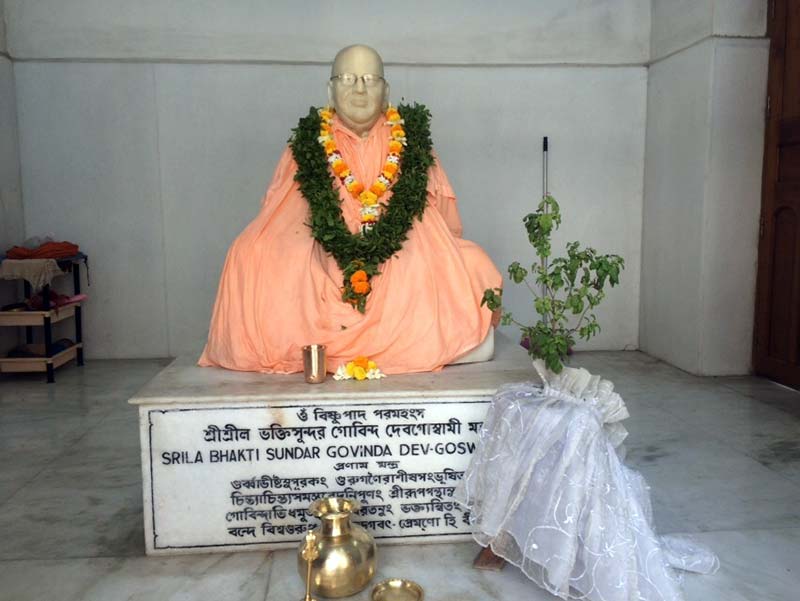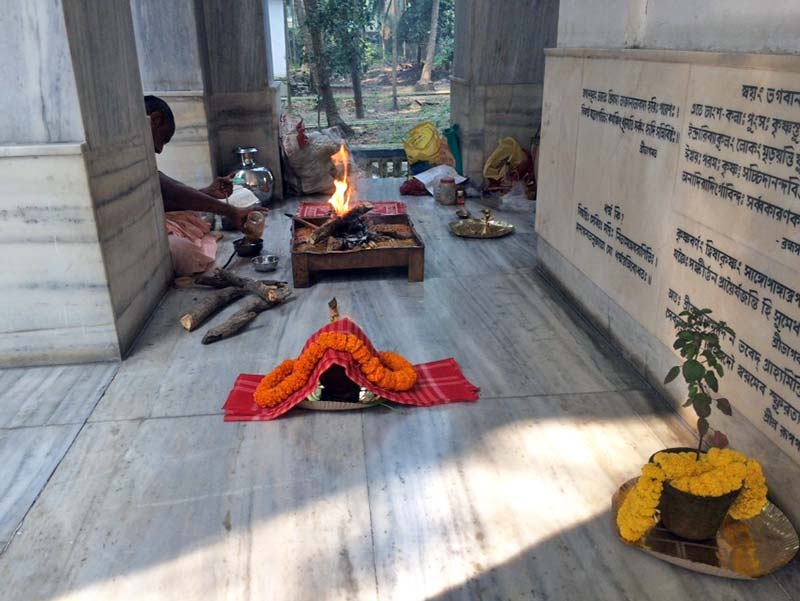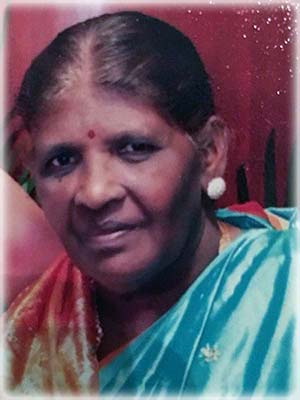 A photograph of Sarojini Devi Dasi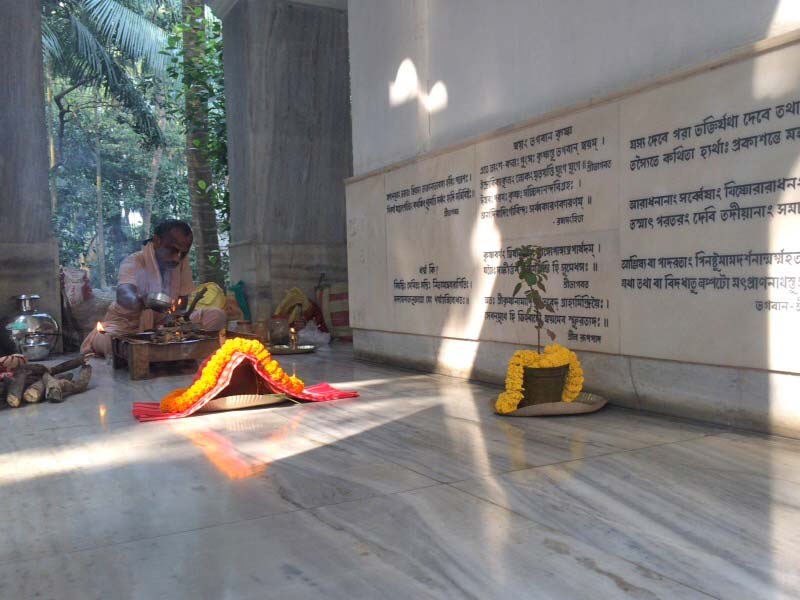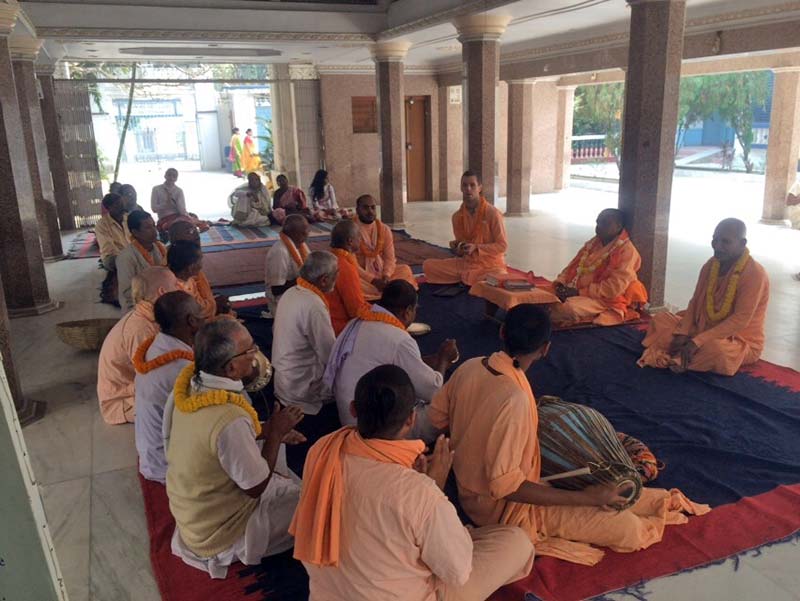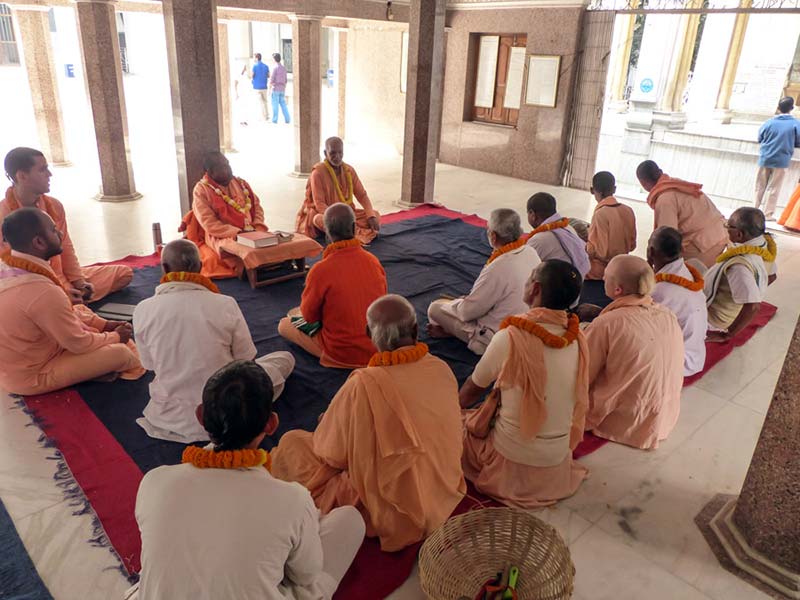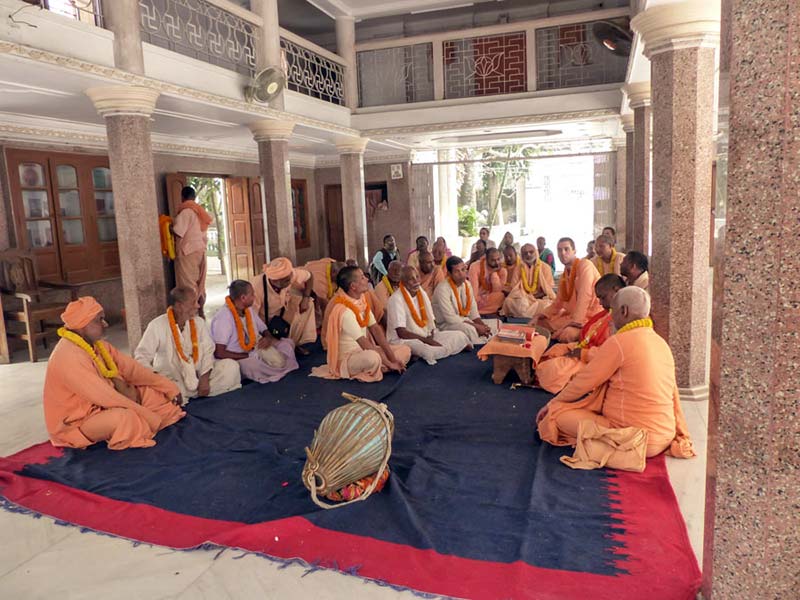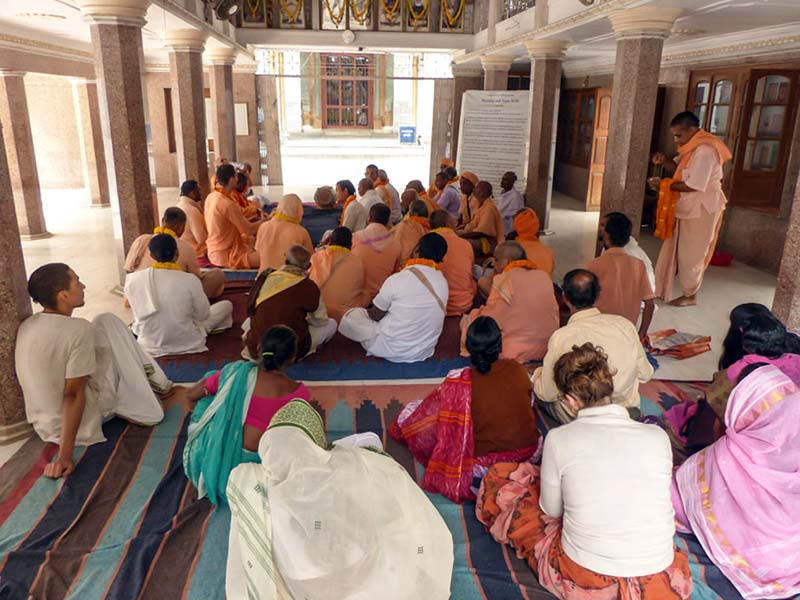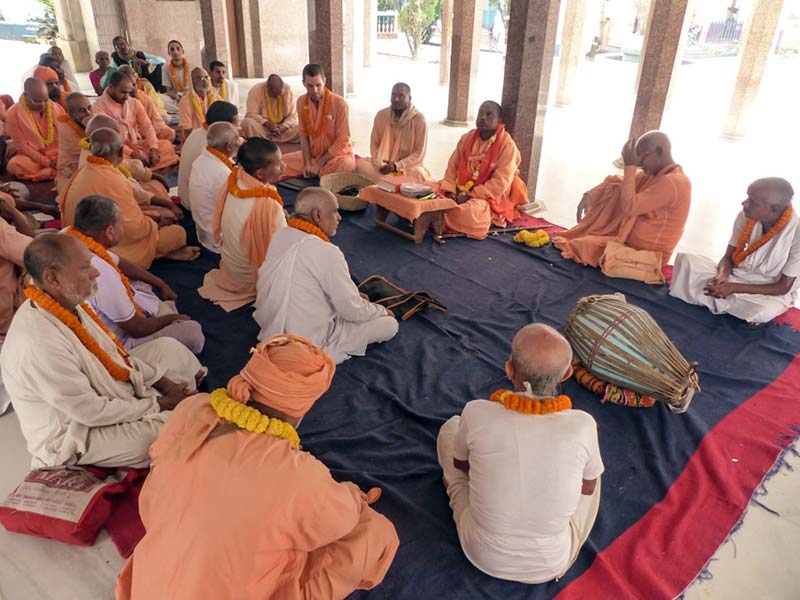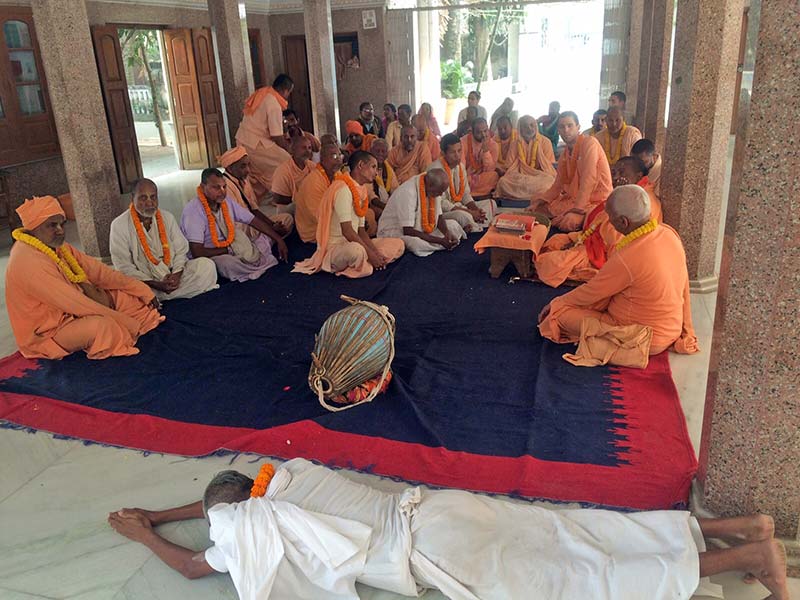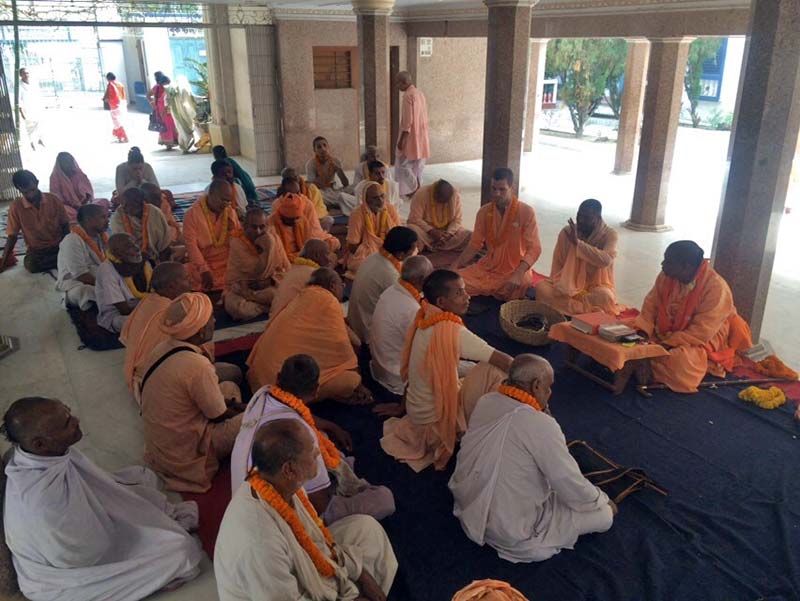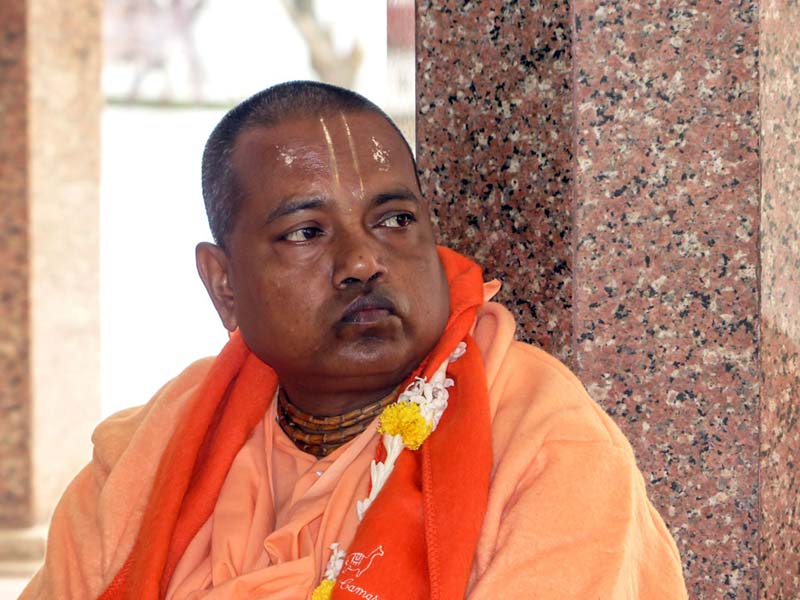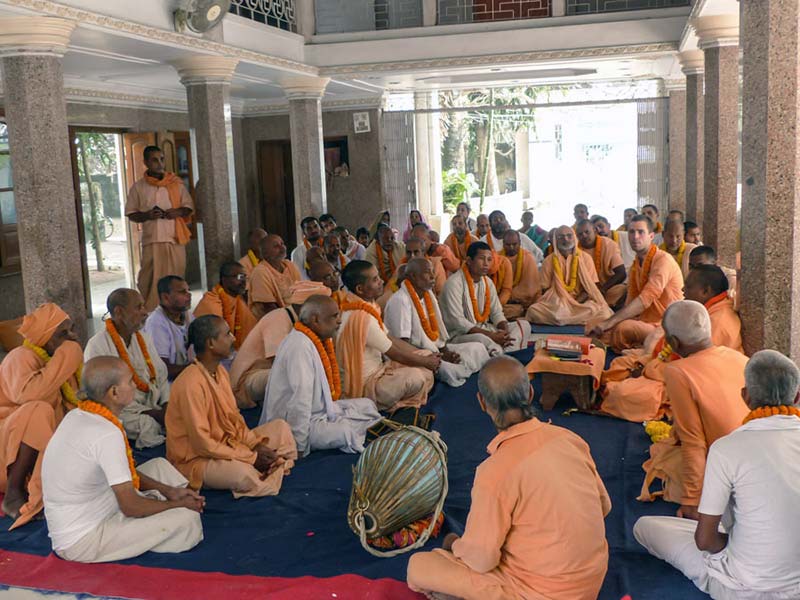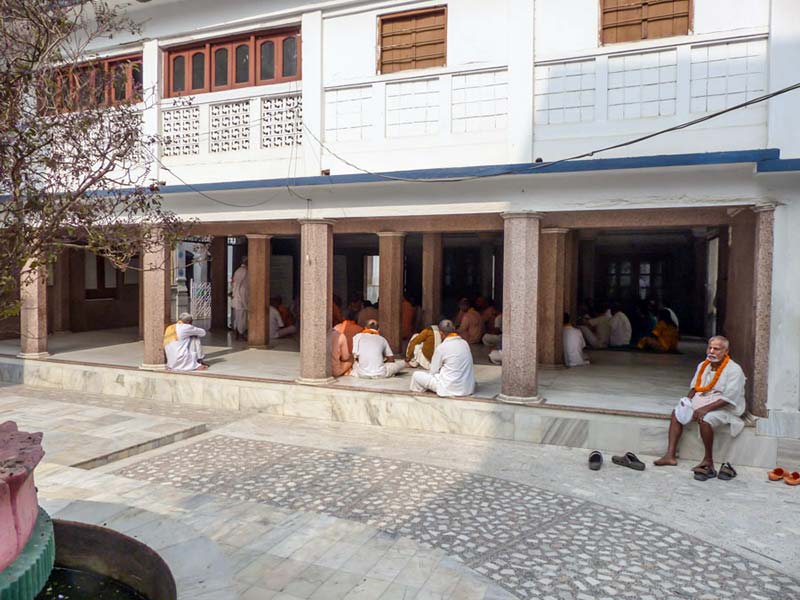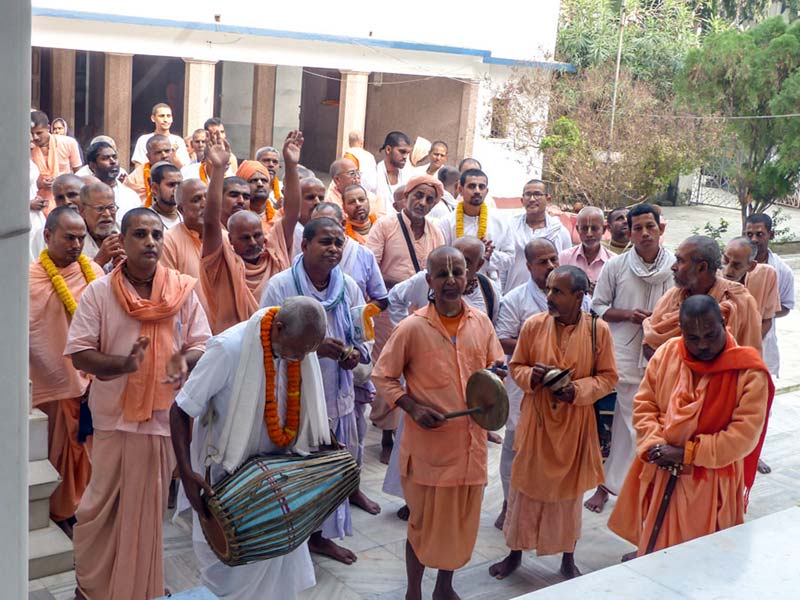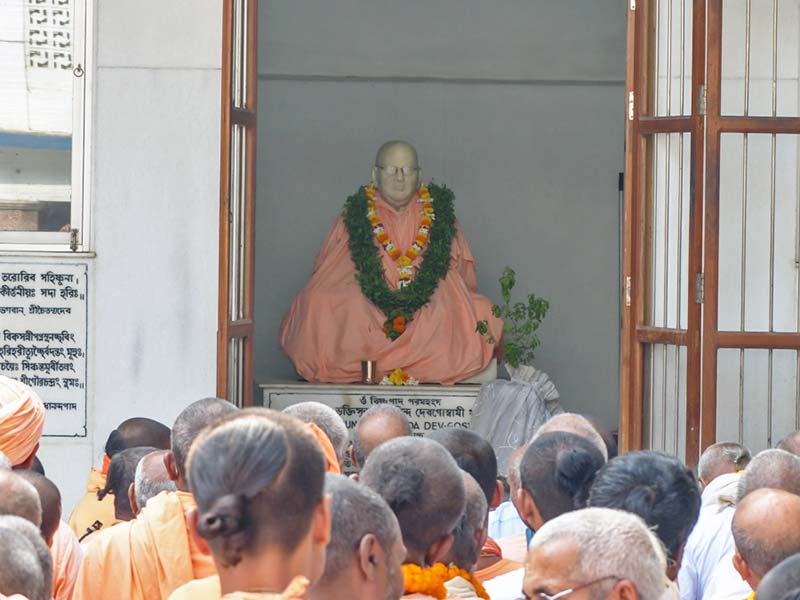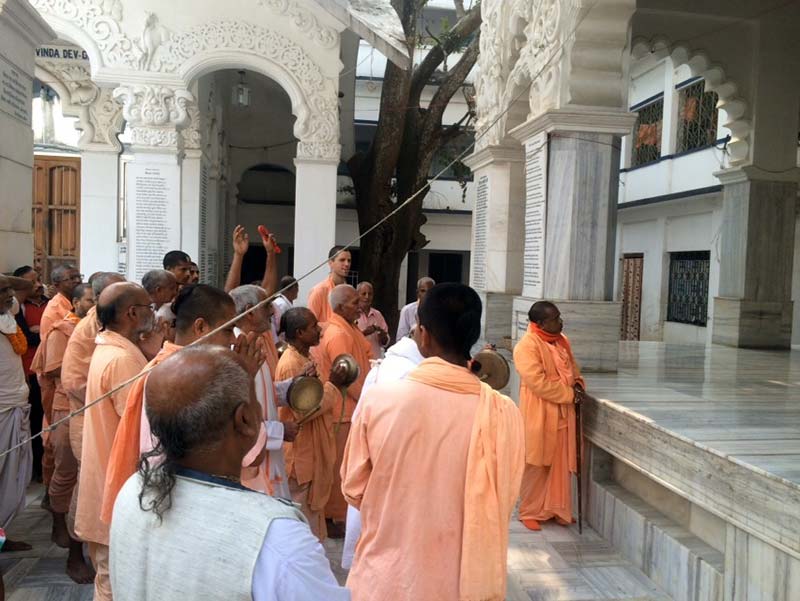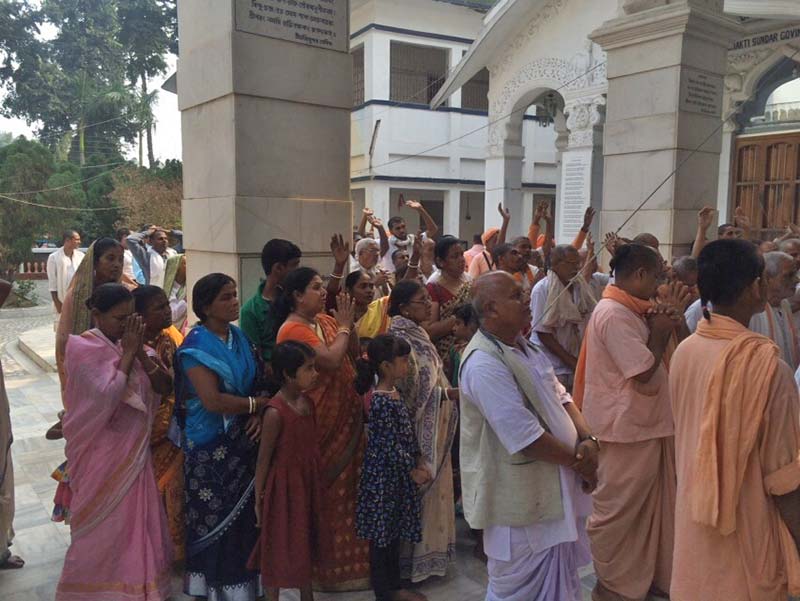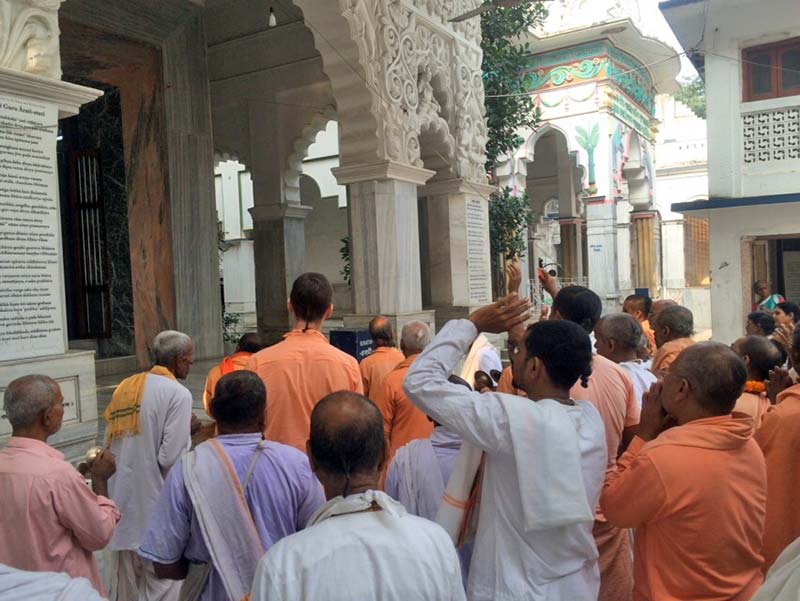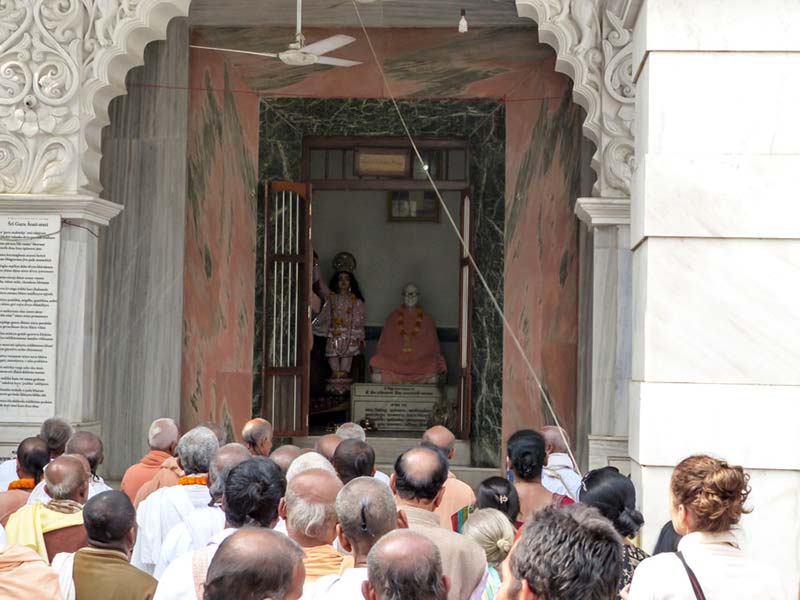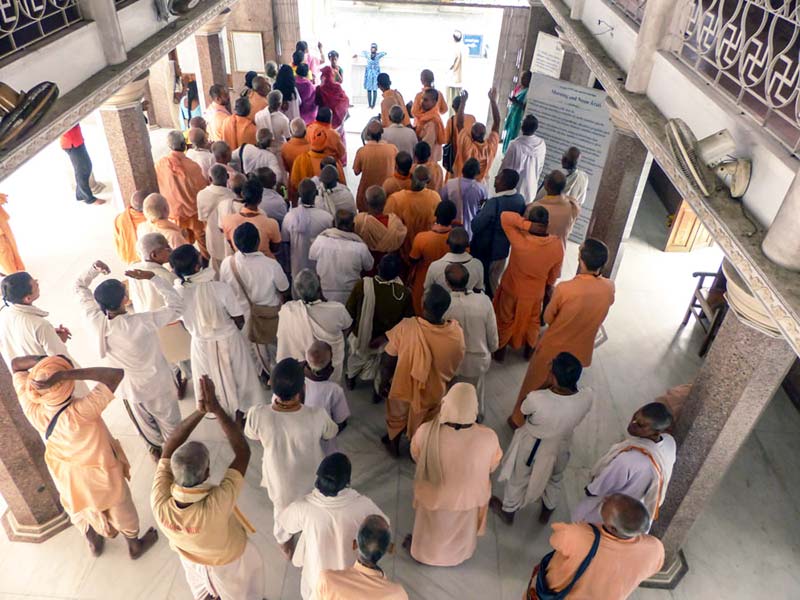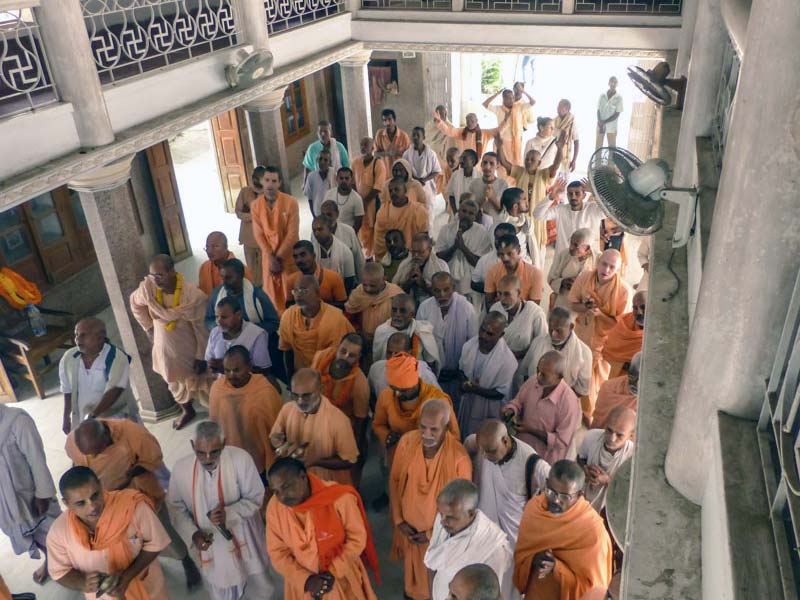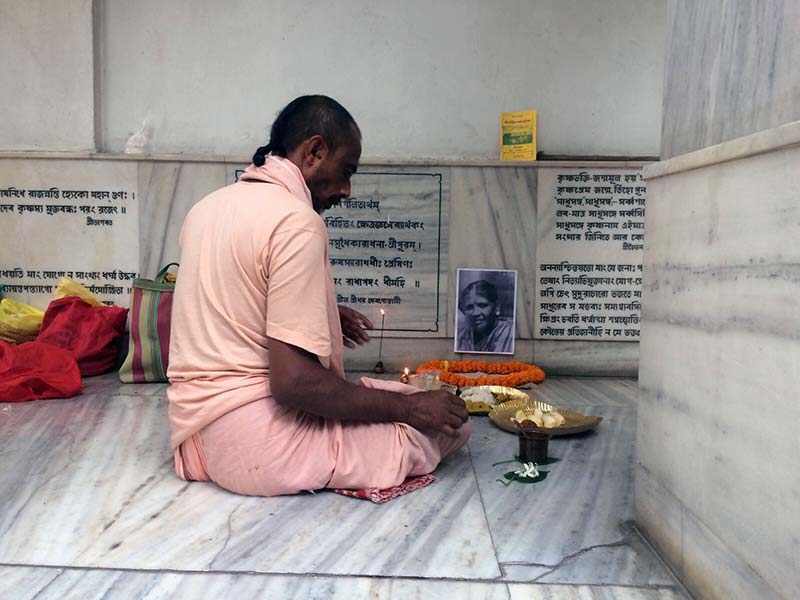 Amit Krishna Prabhu performing a fire yajna and making a special offering.