His Divine Grace
Om Vishnupad
Sri Srila Bhakti Nirmal Acharya Maharaj's
Sri Vyasa Puja Maha-Mahotsav
1 October 2016
pujya-sri-guru-varga-vandita-mahabhavanvitayah sada
paurvaparya-parampara-prachalita-prajya-pramurtakrteh
bhakter nirmala-nirjharasya nibhrtam samraksakam sadaram
vande sri-gurudevam anata-sira acharya-varyam nijam
"I bow my head in eternal obeisance to my Gurudev, the best of acharyas, Srila Bhakti Nirmal Acharya Maharaj. He is the ever vigilant, stalwart guardian of the current of pure devotion whose highest form flows from our most worshippable Sri Rupanuga Guru-varga in their exclusive dedication to Mahabhav, Srimati Radharani."

Shortly after the mangal arati the devotees gather at the Centenary Museum for the morning programme.
Srila Bhakti Nirmal Acharya Maharaj graces everyone with his holy darshan and Hari-katha.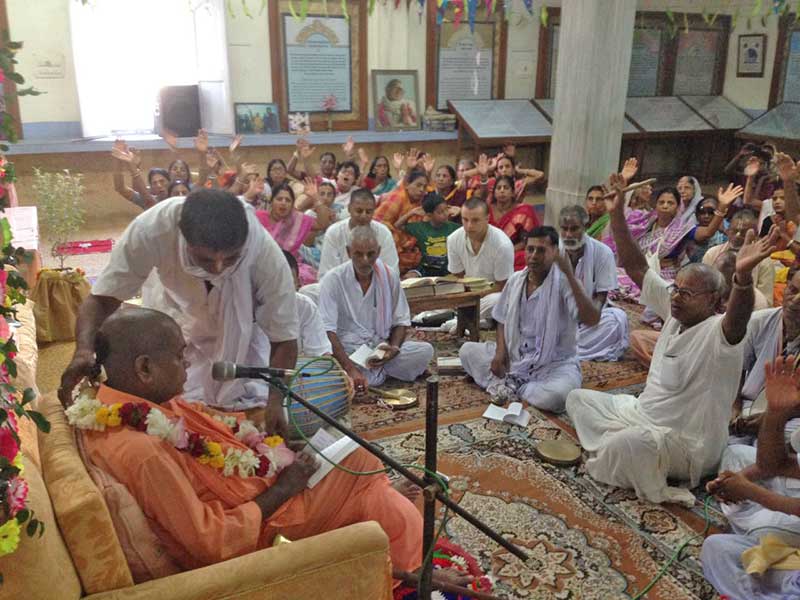 Ashok Prabhu garlands the holy neck of Sri Gurupadpadma to the auspicious cheers of joy of the devotees.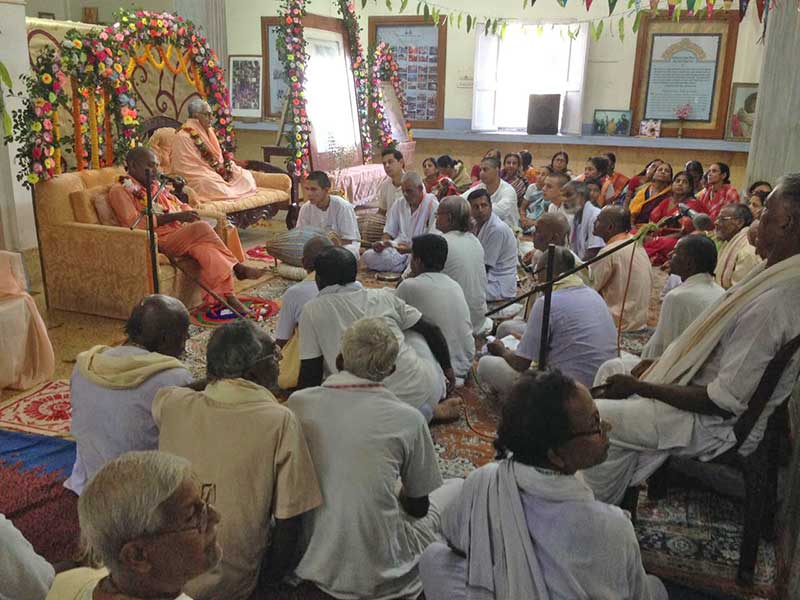 Srila Bhakti Kusum Ashram Maharaj joins the programme soon.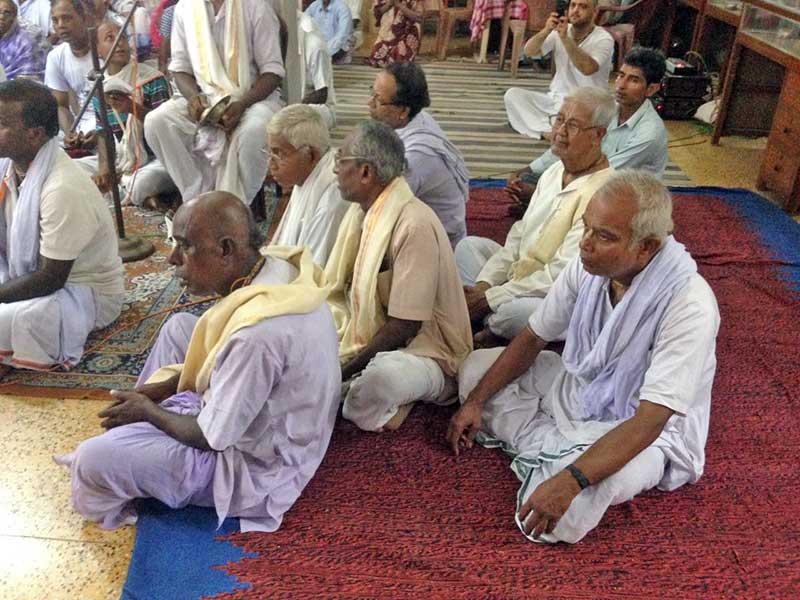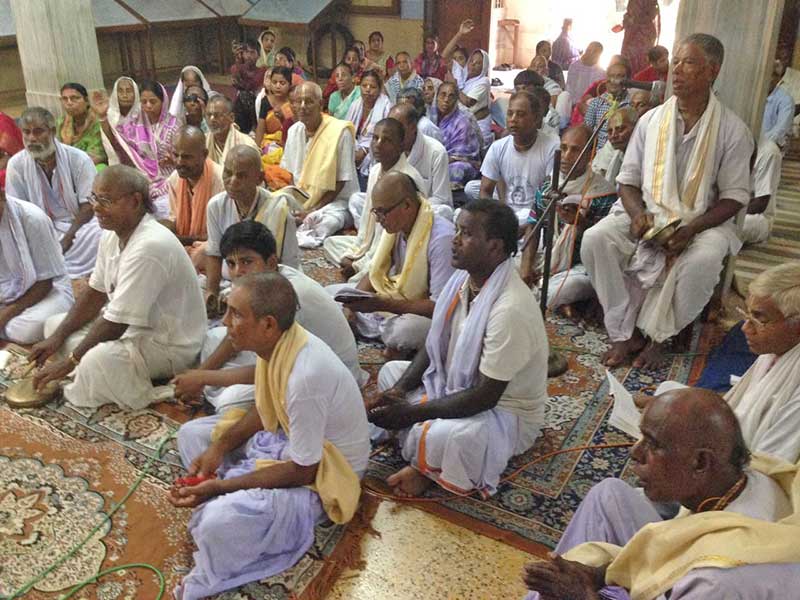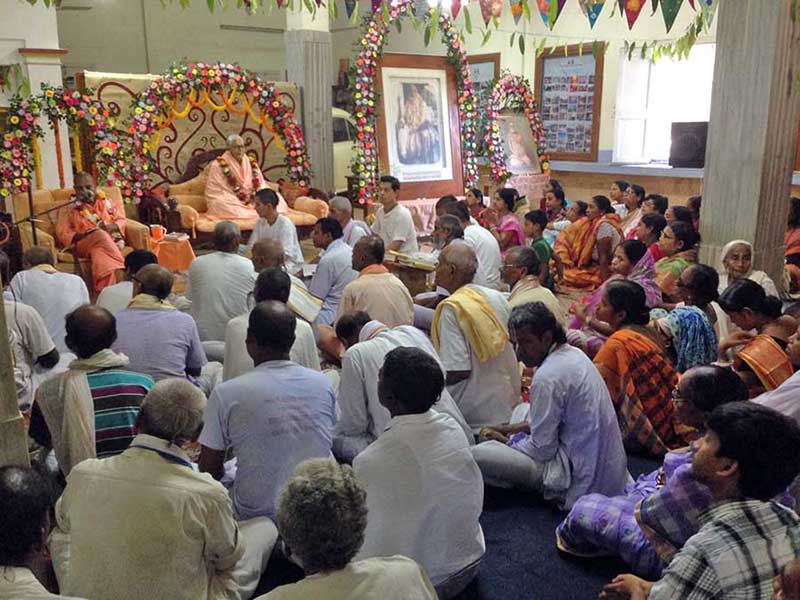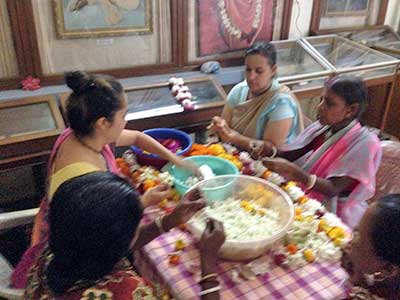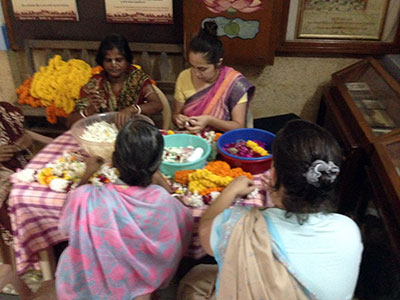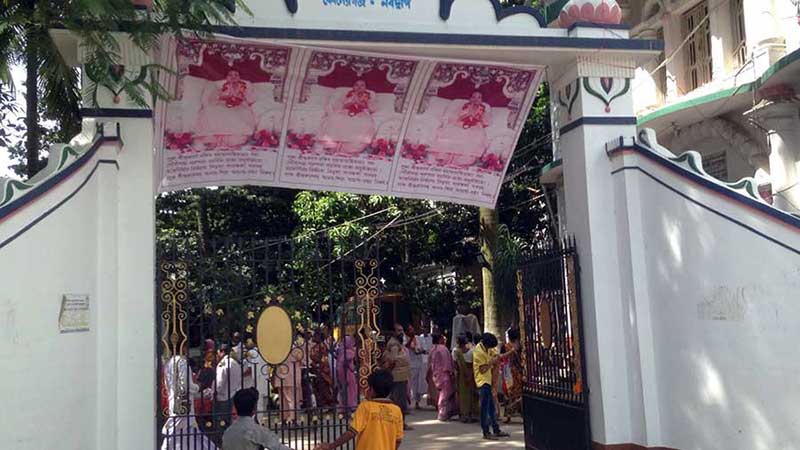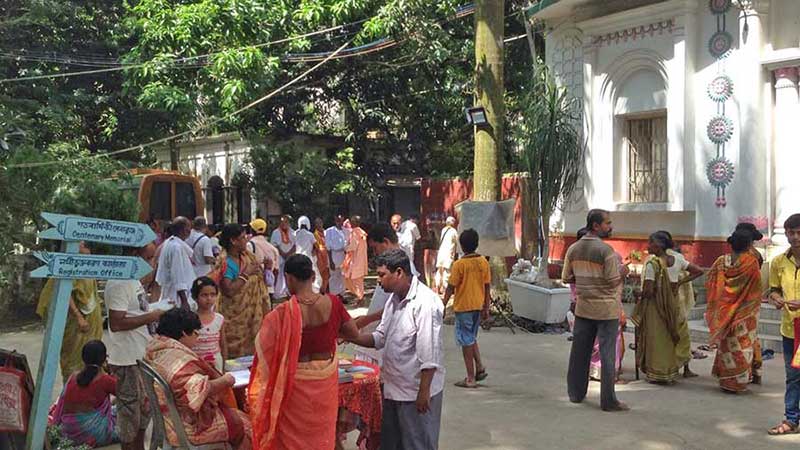 Anindita Didi from Kolkata is attending to the book table seva.