Glimpse of Sri Ekachakra Dham
Tuesday, 1 January 2019
Birchandrapur, Birbhum, West Bengal
pujya-sri-guru-varga-vandita-mahabhavanvitayah sada
paurvaparya-parampara-prachalita-prajya-pramurtakrteh
bhakter nirmala-nirjharasya nibhrtam samraksakam sadaram
vande sri-gurudevam anata-sira acharya-varyam nijam
"I bow my head in eternal obeisance to my Gurudev, the best of acharyas, Srila Bhakti Nirmal Acharya Maharaj. He is the ever vigilant, stalwart guardian of the current of pure devotion whose highest form flows from our most worshippable Sri Rupanuga Guru-varga in their exclusive dedication to Mahabhav, Srimati Radharani."
nitai chaitanya, charana kamale, asraya laila yei
kalidasa bale, jivane marane, amara asraya sei
"I will serve those who take shelter of Nitai-Chaitanya, who serve Nitai-Chaitanya. That is the main thing. I will take shelter of those who serve Nitai-Chaitanya. I do not have any quality or qualification to serve Nitai-Chaitanya, but I will serve those who are serving Nitai-Chaitanya." This is what Kalidas said.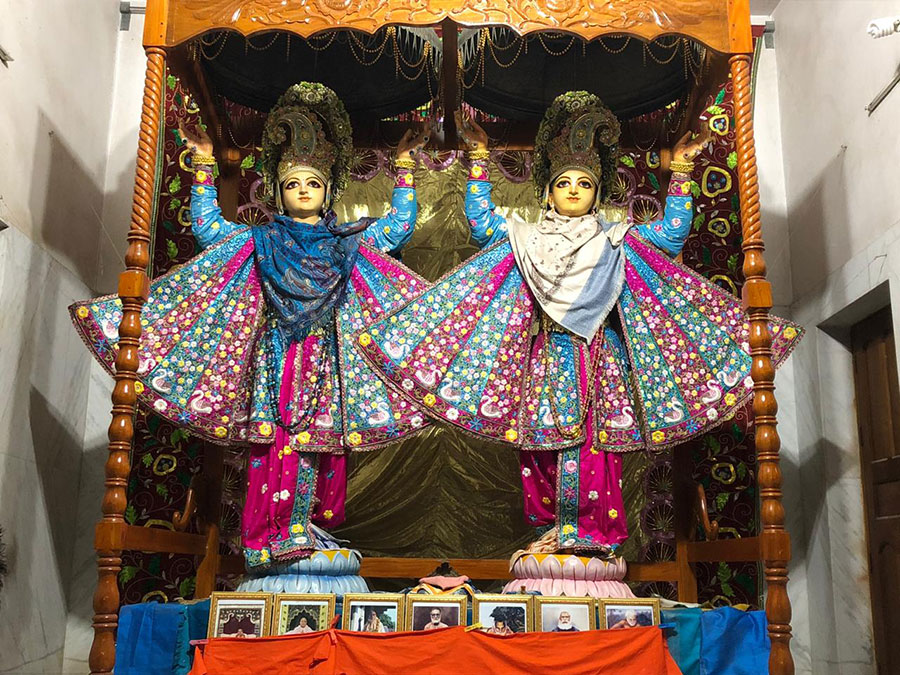 Their Lordships Sri Sri Guru Gaura Nityananda Prabhu