Inner Fulfillment
An introductory book compiled from excerpts of informal discourses by His Divine Grace Srila Bhakti Raksak Sridhar Dev-Goswami Maharaj. The first printing dates back to June 1995. The book is presented here for online reading as it was published, without any amendments or edits.
"Our life is unfulfilled and we want fulfillment, there is no doubt. But, what type of fulfillment should we hanker for and search after? We know we are in want, and at the same time we yearn to remove our want and obtain satisfaction. No doubt this is so for everyone. But how to make progress from unfulfilled life towards fulfillment?"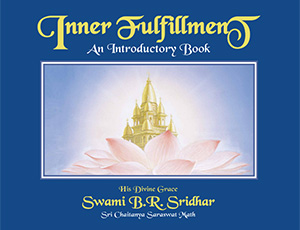 The cover of a previous edition: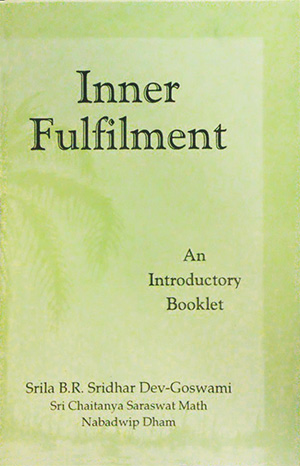 A copy of this book can be downloaded (555 Kb) and purchased at our online bookstore.