Chira-Dadhi Mahotsav at Sri Panihati Dham:
Flat Rice and Yoghurt Festival of
Srila Raghunath Das Goswami
18 June 2016

The Annual Festival is held quite near to our temple in Kolkata.
"We have been to Panihati for chira-dadhi mahotsav, it is the place where Srila Raghunath Das Goswami Prabhu received mercy of Sri Nityananda Prabhu—having got His mercy, he got service to Mahaprabhu. Actually, Panihati is not so far from Dum Dum Park, and it is a very nice place, on the bank of the Ganges..."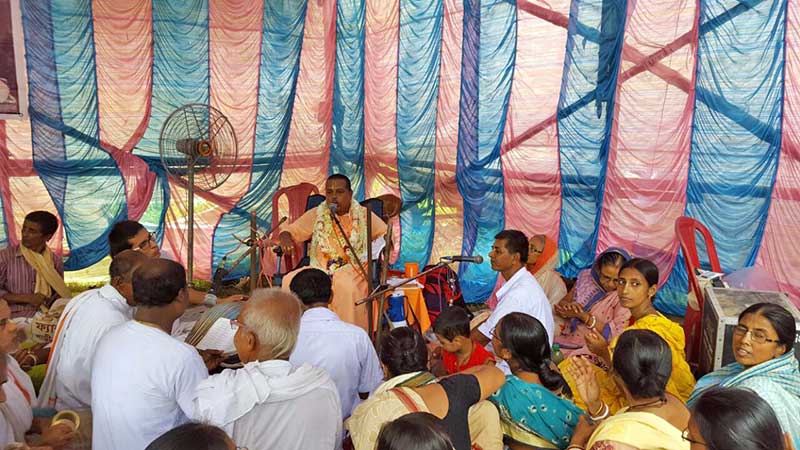 "Panihati is a small place, but so many people, millions and millions of people, come there"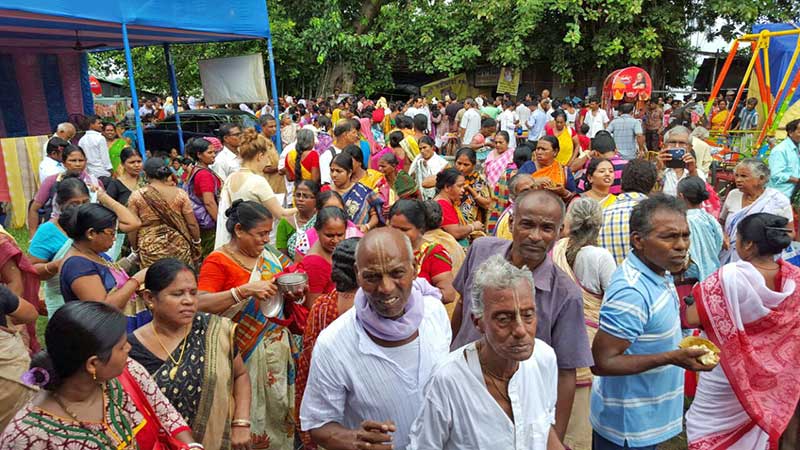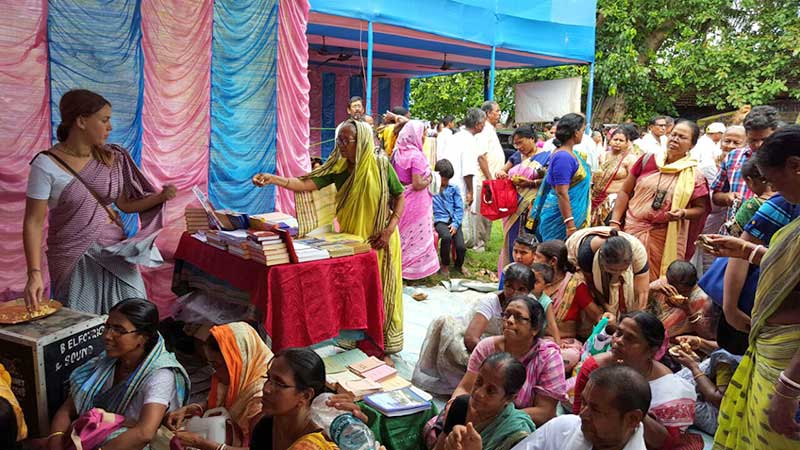 "Panihati festival is a preaching place—just take the books and give chira prasadam to the devotees. Very nice."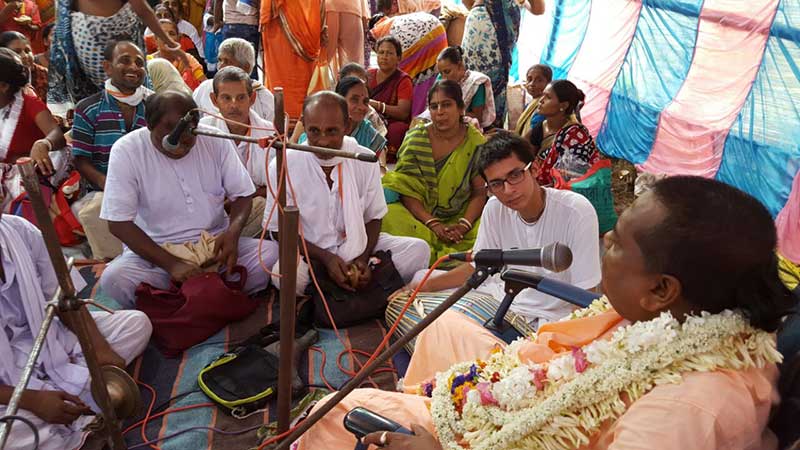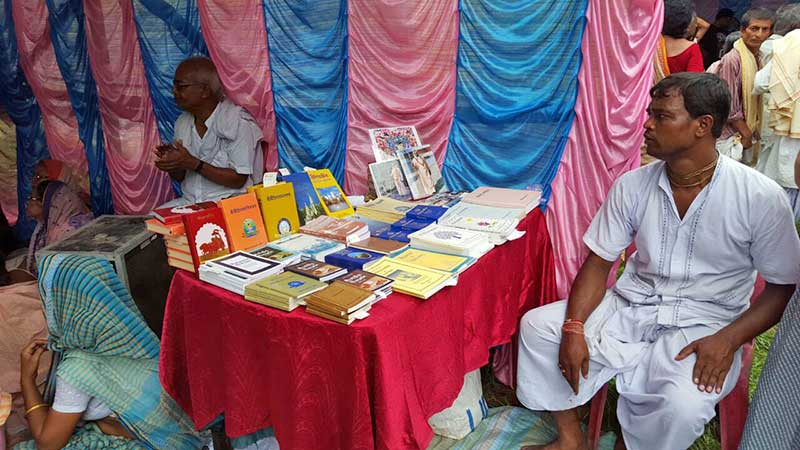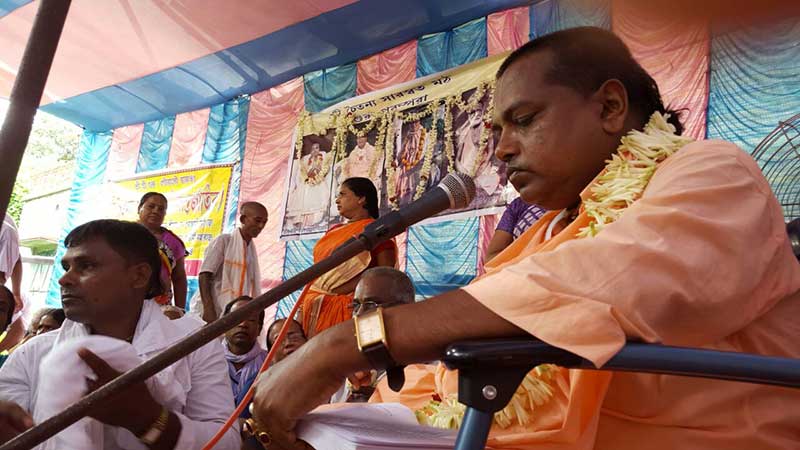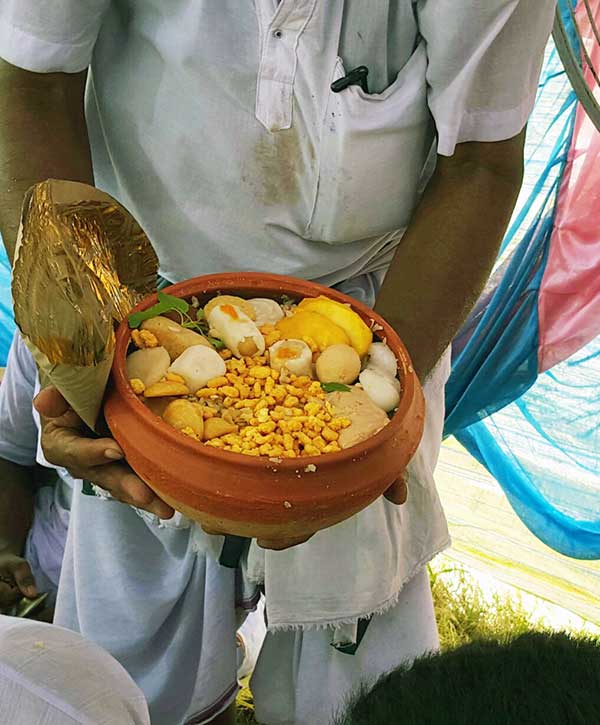 "Everyone wants to get mercy of the Lord, but not everybody gets it. It depends on one's sukriti, and we are lacking it—if there is no sukriti, we cannot get service to the Lord. People come for this festival from so far, but we, the Bengalis, stay at home, with visaya..."
IN THE MEANTIME: NEWS FROM SRI NABADWIP DHAM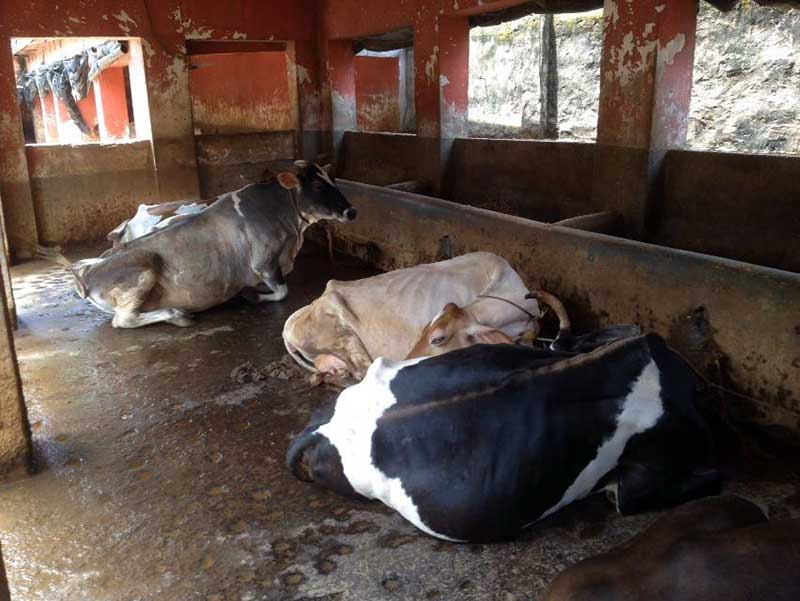 The new elevated goshala is now connected to the main goshala with a passage!

The view down the passage. The building in the background is the prasadam hall.