Preaching at Grand Festival in Sri Panihati
Wednesday, 7 June 2017

Pahinati is a district in north Kolkata. Lord Nityananda Prabhu chose
this place to bestow His mercy on Srila Raghunath Das Goswami.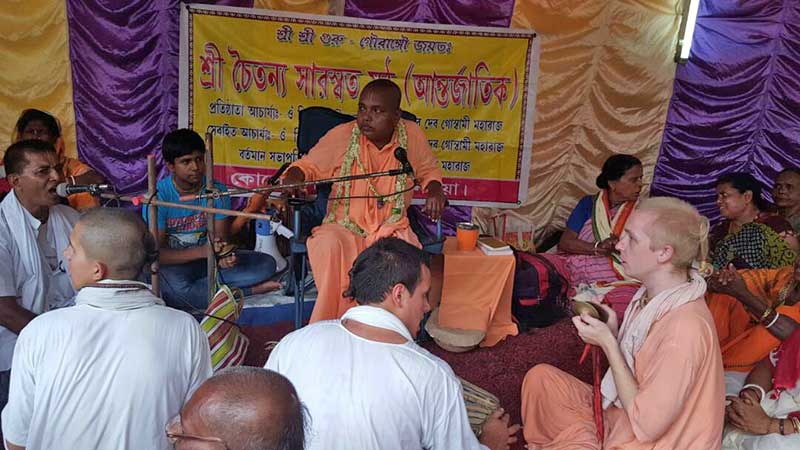 Every year since 2009, His Divine Grace Om Vishnupad Srila Bhakti Nirmal Acharya Maharaj
has been participating in the services at this festival.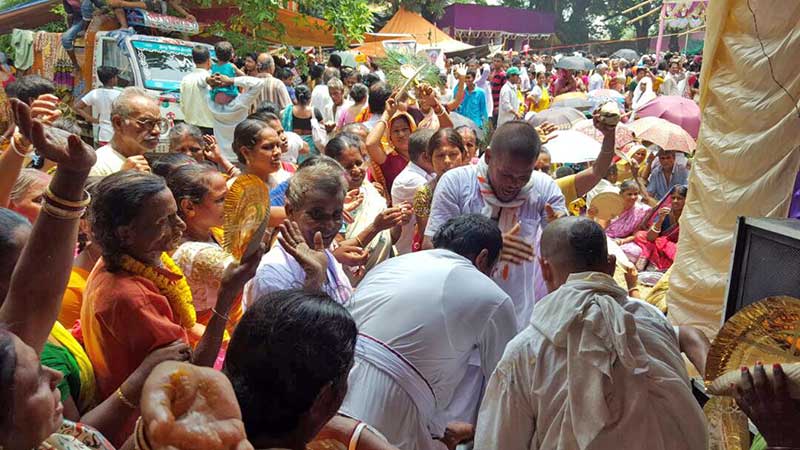 Radharani Dasi, Supriya Devi Dasi and Anil Prabhu taking care of the book table.

The prasad distributed to the devotees far and wide is simple but one of a kind.
Only very fortunate souls get to taste it on this holy day.

Thus, the busy festival passes peacefully and auspiciously in the shade of His Divine Grace's holy lotus feet.