PANIHATI CHIRA-DADHI DANDA MAHOTSAV
2009-2014

(Top) the place of the Panihati Festival and (bottom) our temple in Dum Dum Park, Kolkata.
5 JUNE 2009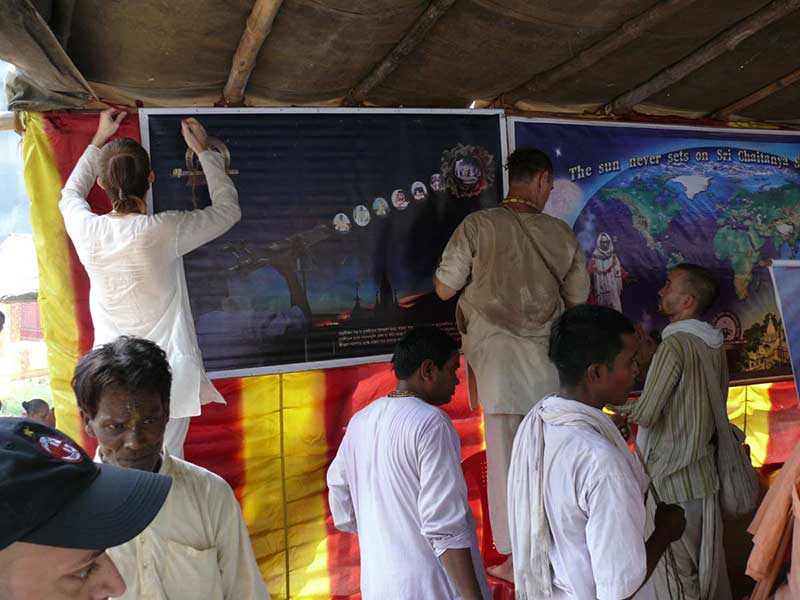 The very tree beneath which Nityananda Prabhu sat with His associates.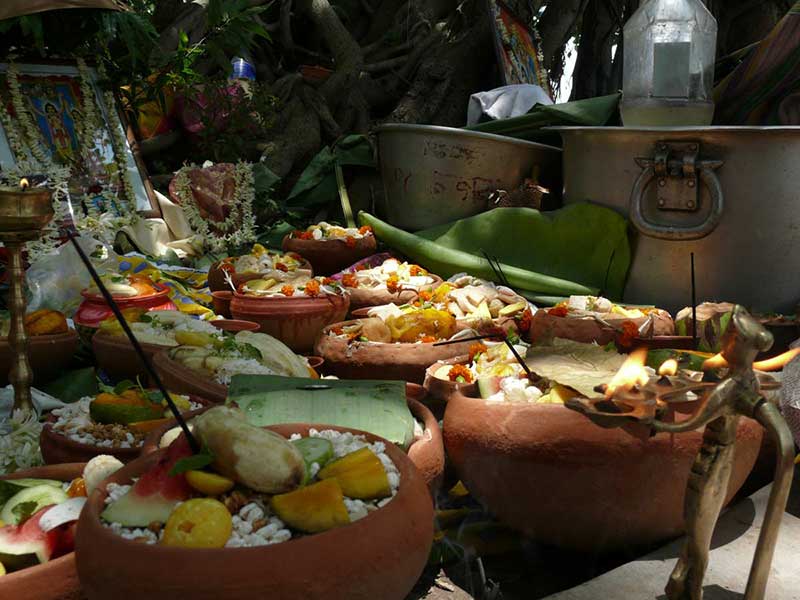 Innumerable pots with chipped rice soaked in water, sweets, nuts, mangoes, bananas, water melon,
cucumbers, ripe jackfruit, etc. are offered on this day to the Lord.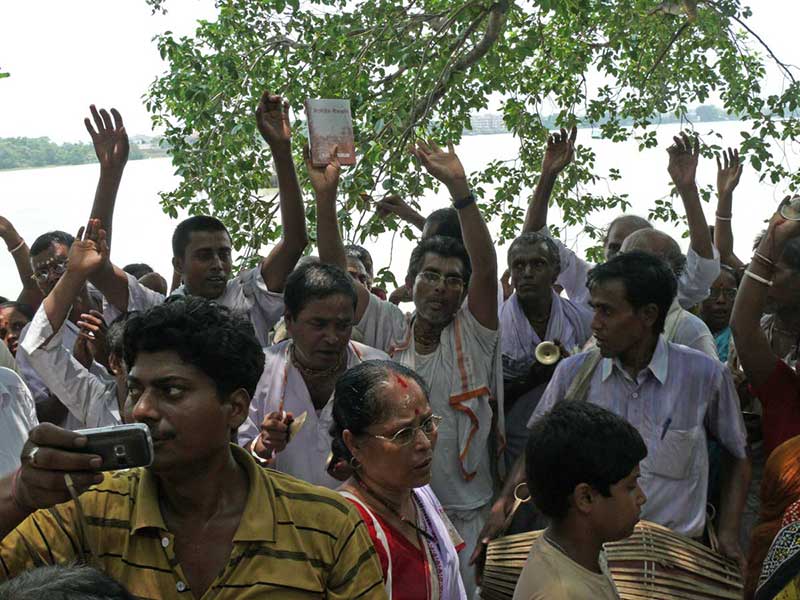 After the offering, everything is mixed together in a big tub and distributed.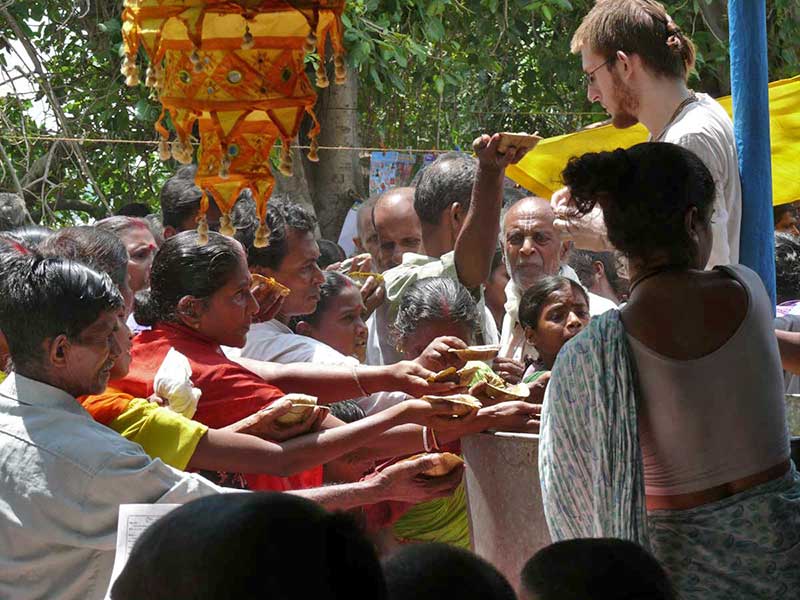 His Divine Grace commented about that year: "When we went there, I had bought 200 kg flat rice and three-five people distributed it in small portions to everyone. Within half an hour it was finished, and we were shy there was no more prasad. Everyone was asking for more."

After a while, devotees visit Sri Raghav Bhavan, just a few minutes' walk away.
2 JUNE 2012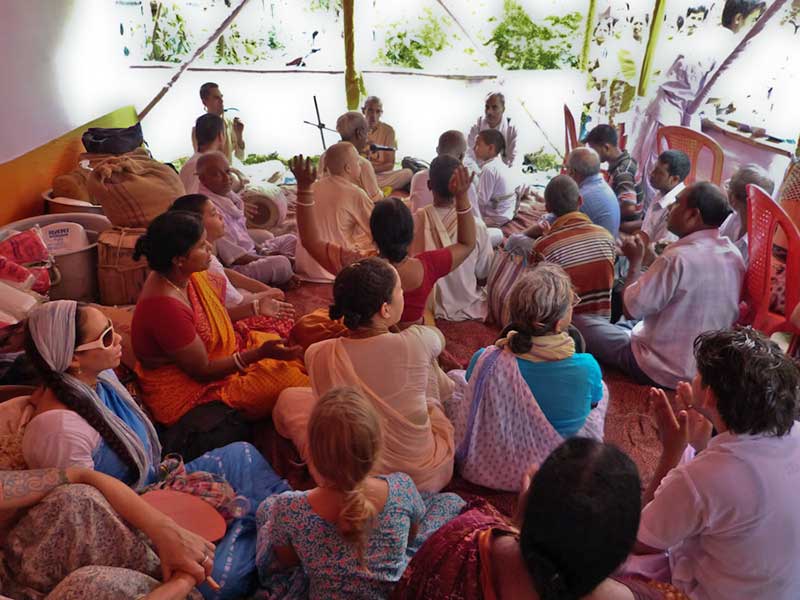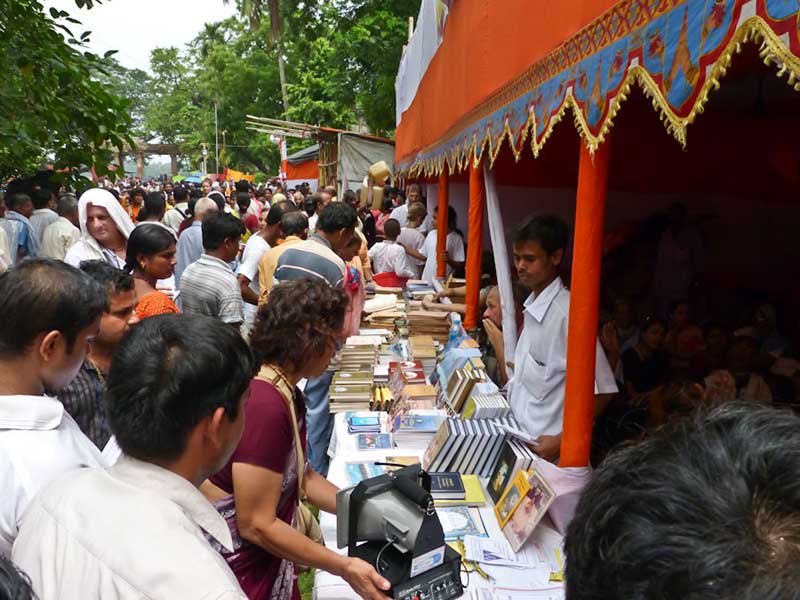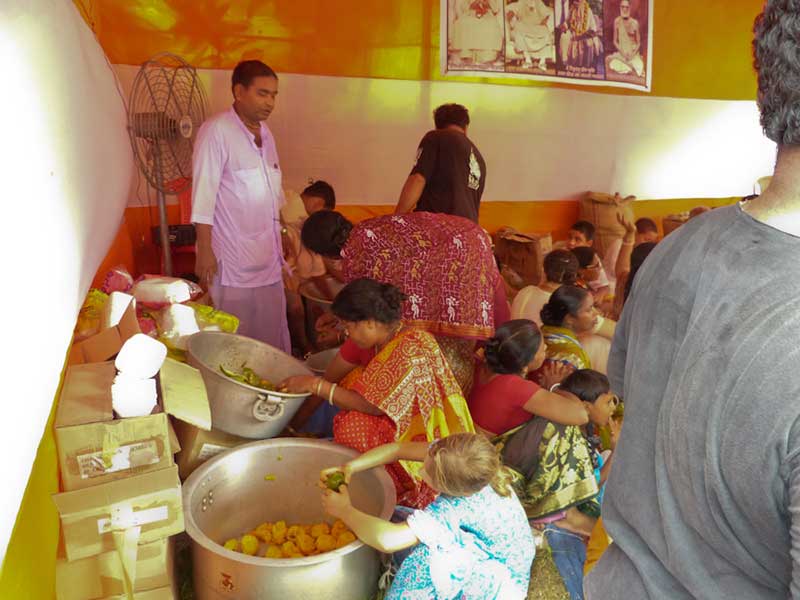 The bhog is arranged in clay pots and is being offered.

Devotees are holding a cloth to prevent the crowd from the place where the bhog is being offered.
21 JUNE 2013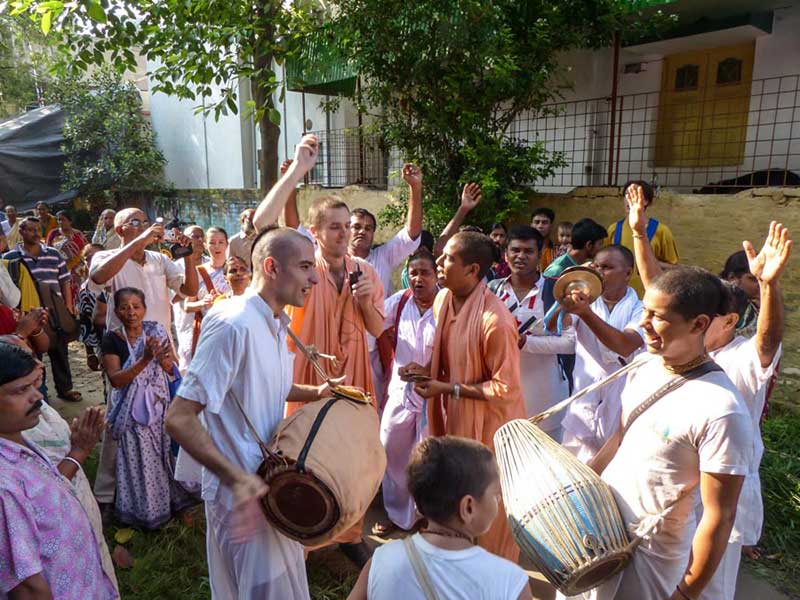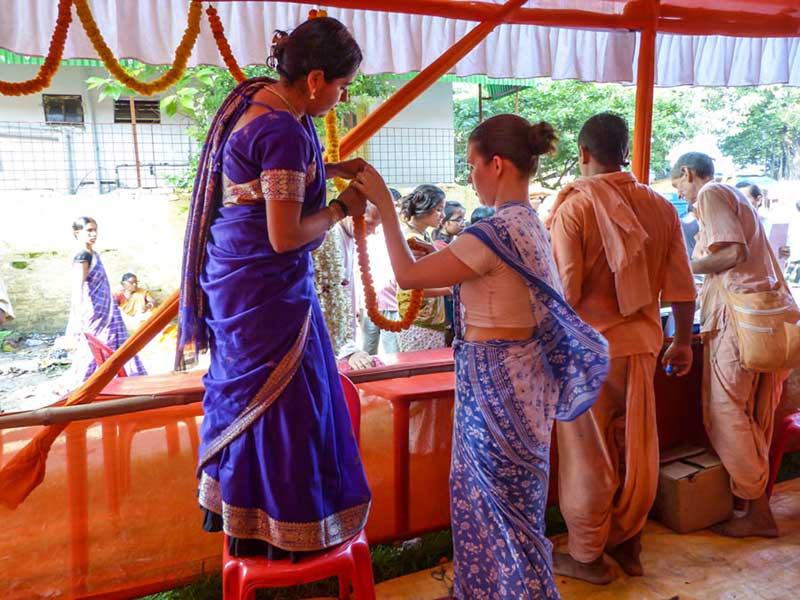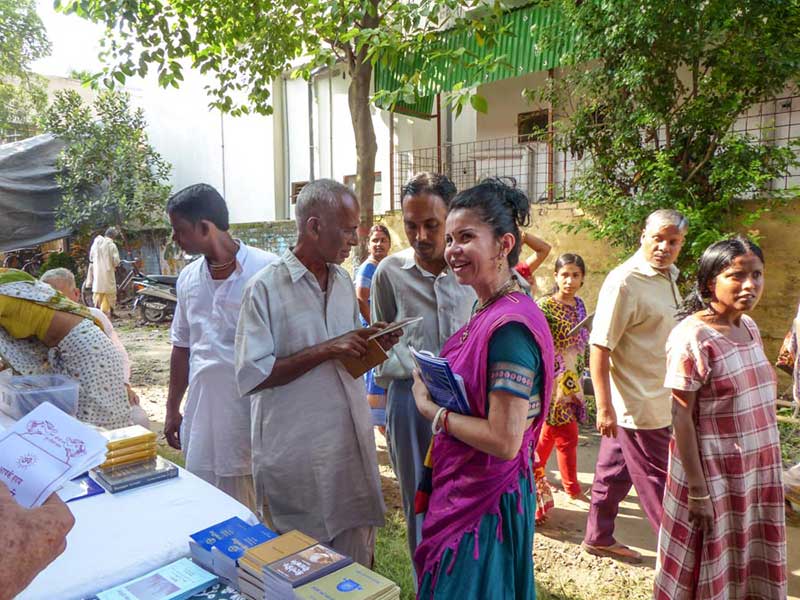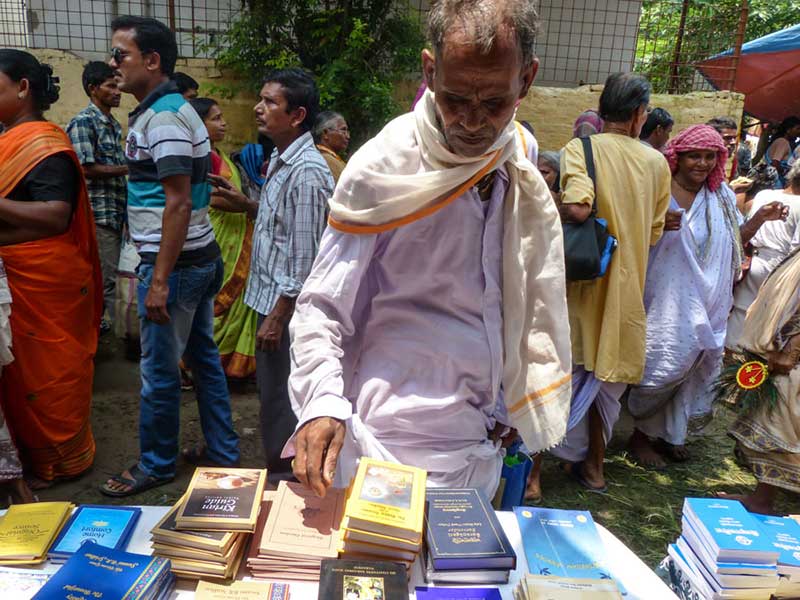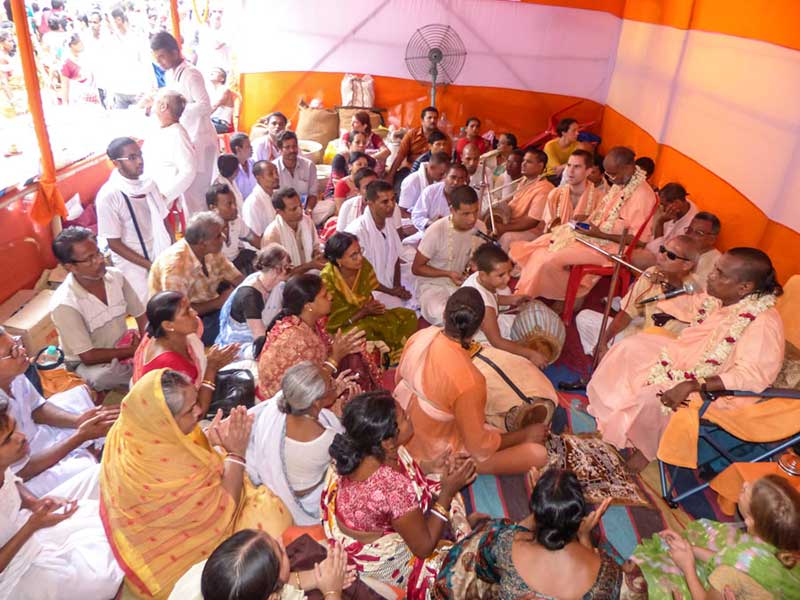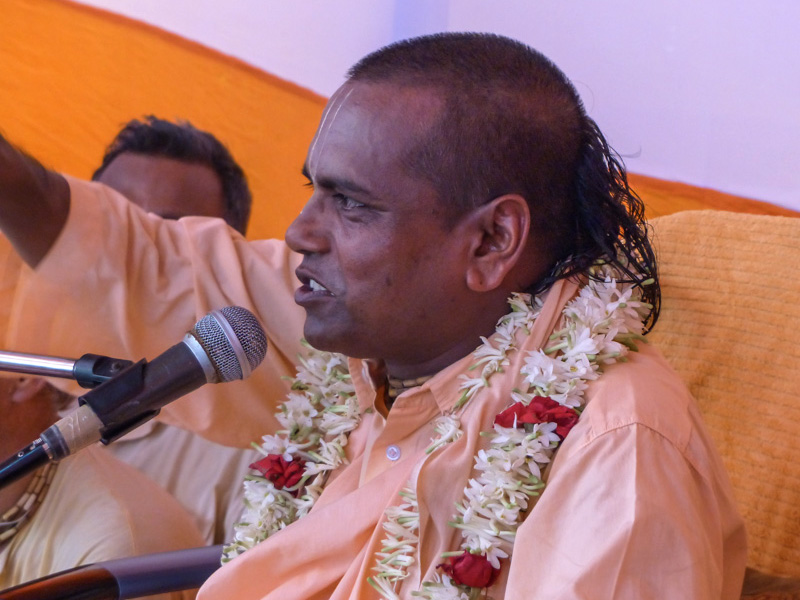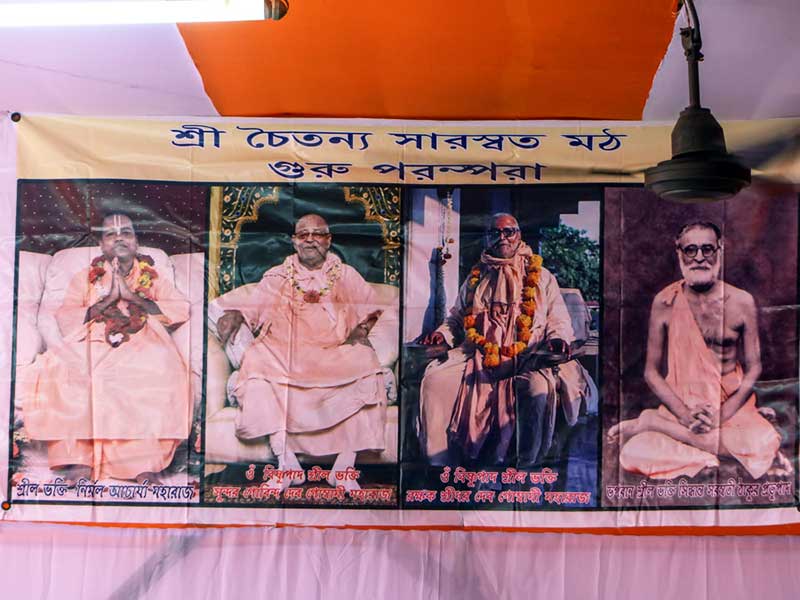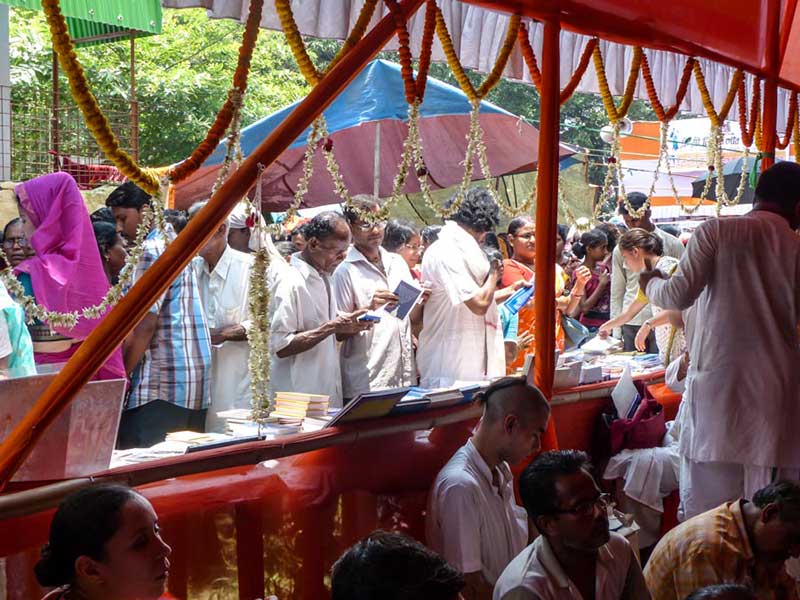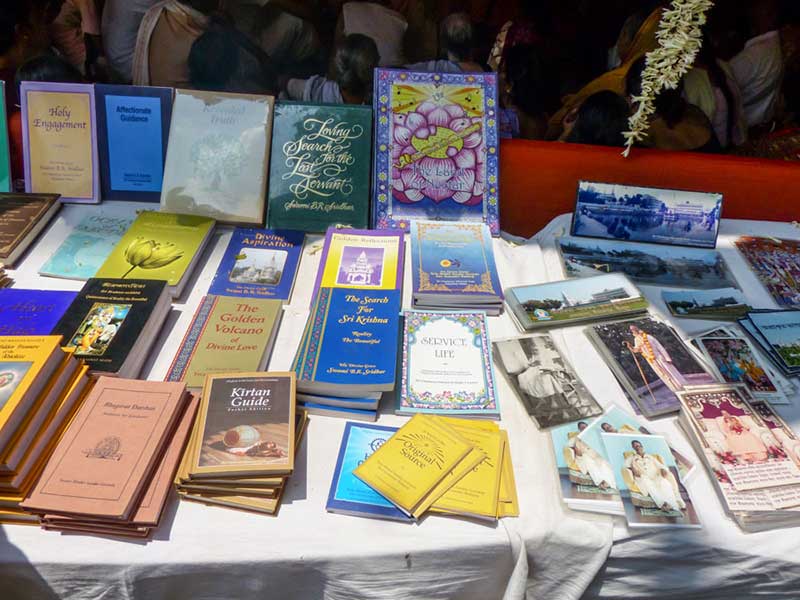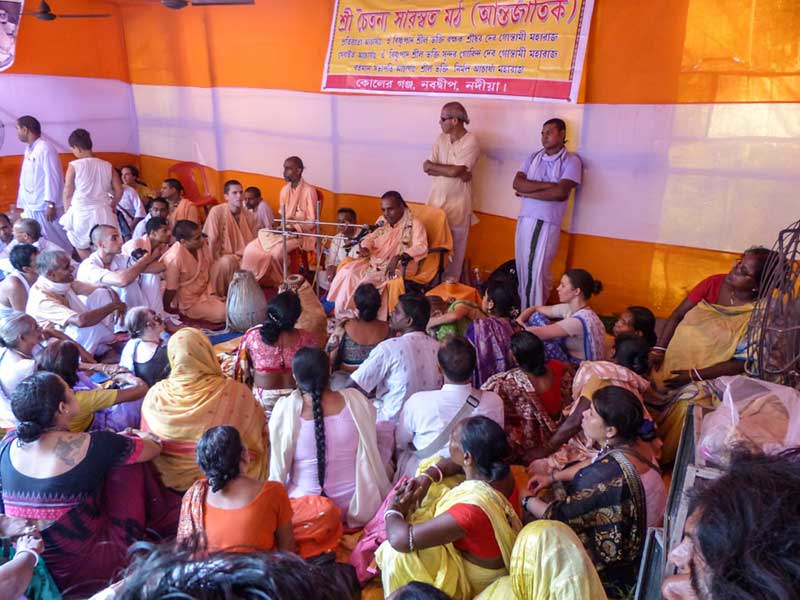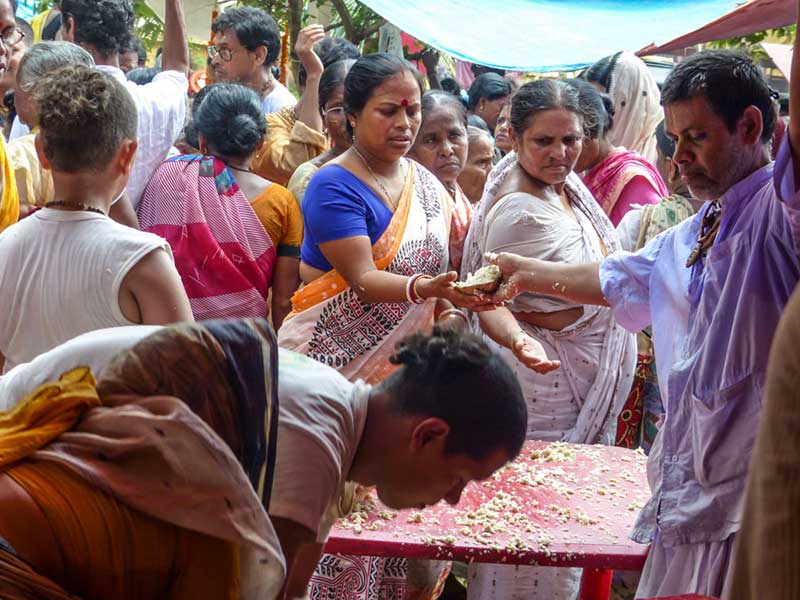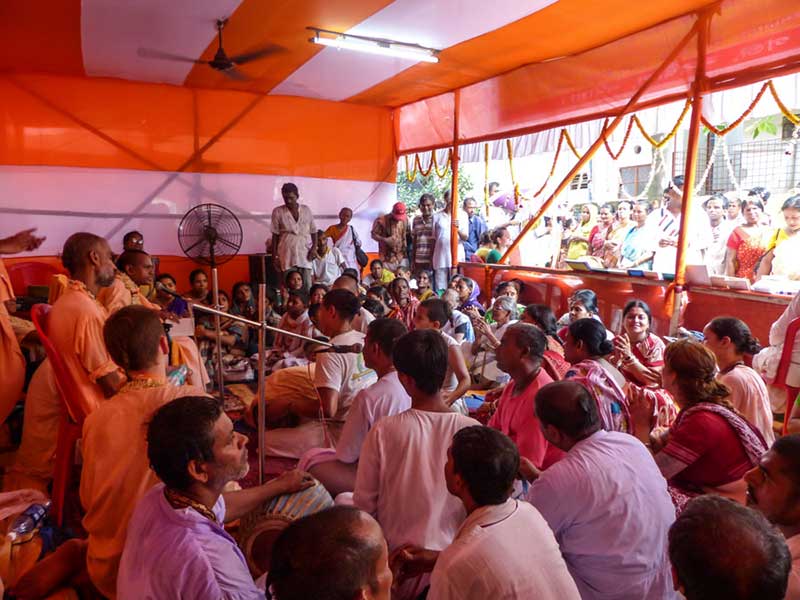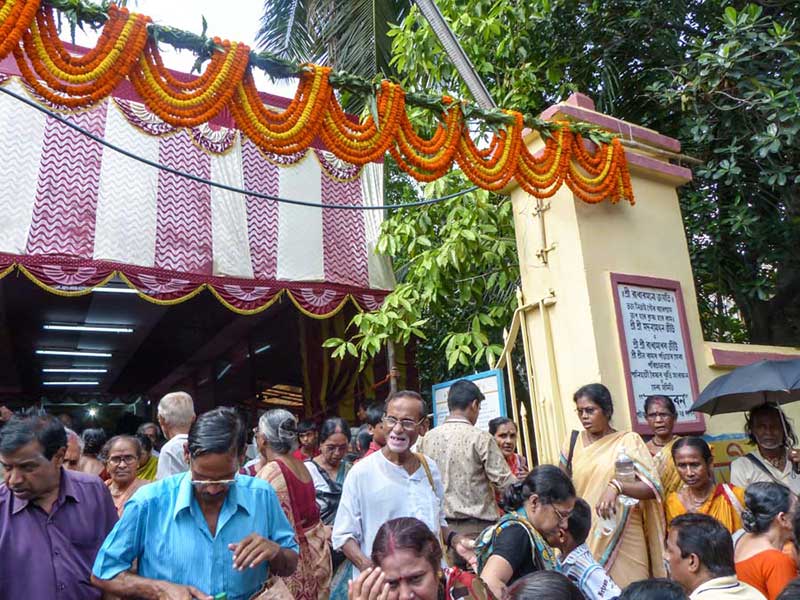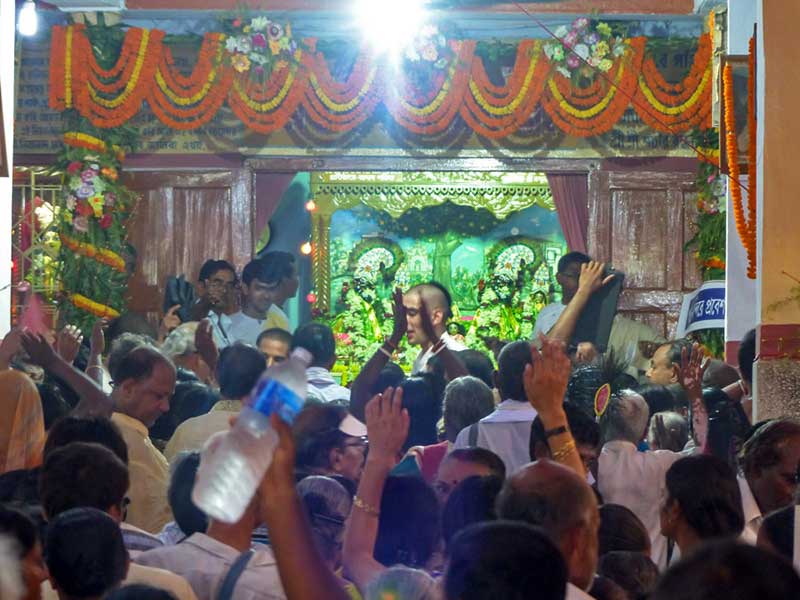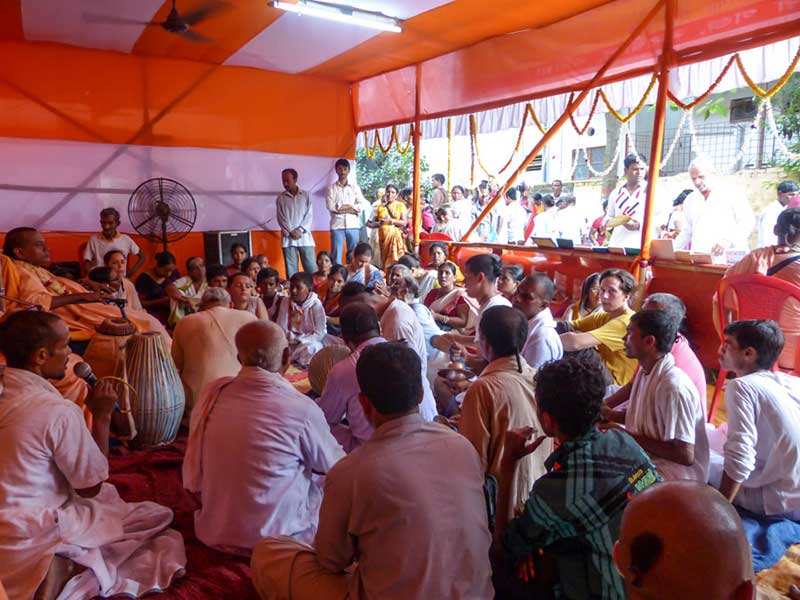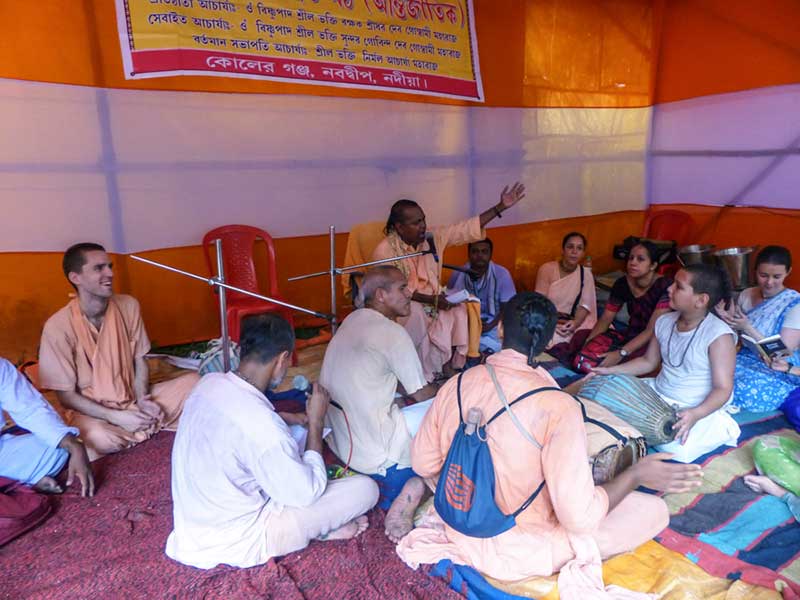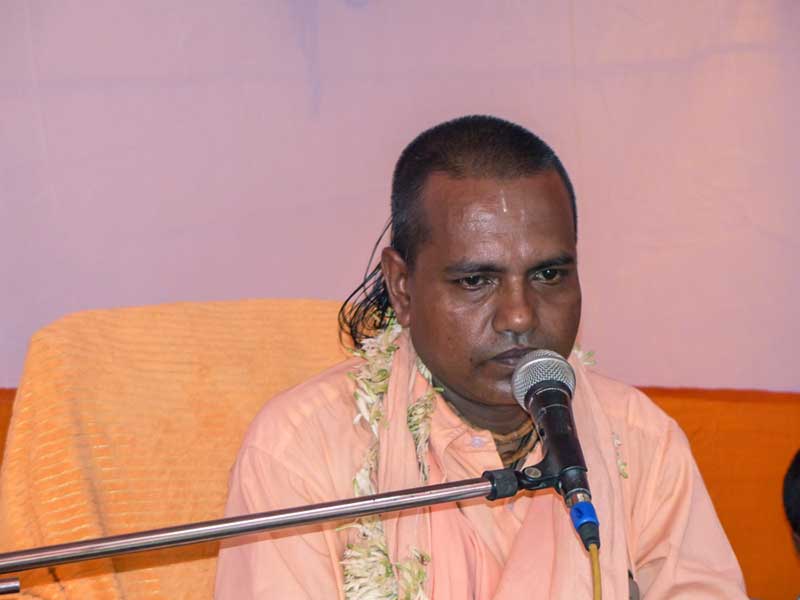 11 JUNE 2014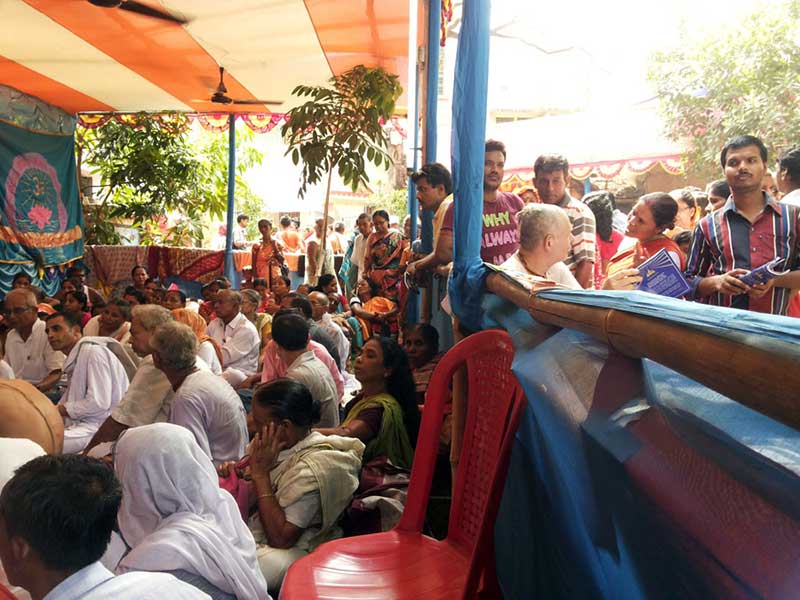 Photographs from the festival in 2015 >>