| | |
| --- | --- |
| Our Disciplic Succession: | "The Sun Never Sets on Sri Chaitanya Saraswat Math": |
PAGE NOT FOUND
Dear visitor,
The page you are trying to reach seems to have changed its location or you have followed a broken link. You can always get to any of the pages on the website through the menu on top. If you do not mind it, you can let us know how you have come to this page so that we fix the broken link, by sending us a note at

In the Brahma-sutra it is said, 'Inquire after the supreme cause of this world. Search!' From where has everything come? How is everything maintaining its existence? By whom? And ultimately, where does everything enter after death? That is brahma, spirit, the most fundamental plane from where everything springs up, remains, and ultimately enters. Where is brahma? The Brahma-sutra advises us to inquire after the prime cause, the biggest, the all-accommodating. But Sri Chaitanya Mahaprabhu replaced that, Srimad-Bhagavatam replaced that with krsnanusandhana: the search for Sri Krishna.
(Srila B.R. Sridhar Dev-Goswami Maharaj)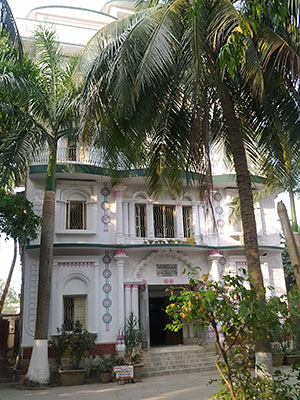 Sanatan-siksa: Sixty-Four Devotional Practices
'Sometimes somebody does only one practice, Ambarish Maharaj and others followed all sixty-four devotional practices, but if you can properly follow at least one of these practices, that is sufficient.'
"HUMILITY, TOLERANCE, GIVING HONOUR TO OTHERS | HUMILITY, TOLERANCE, GIVING HONOUR TO OTHERS"