| | |
| --- | --- |
| Our Disciplic Succession: | "The Sun Never Sets on Sri Chaitanya Saraswat Math": |
PAGE NOT FOUND
Dear visitor,
The page you are trying to reach seems to have changed its location or you have followed a broken link. You can always get to any of the pages on the website through the menu on top. If you do not mind it, you can let us know how you have come to this page so that we fix the broken link, by sending us a note at

Where is Krishna? Our real want will be satisfied only by getting the service of Krishna; not by anything else. We want to satisfy the innermost demands of our hearts. We don't care to know where we are or what is controlling everything, but we really want to quench our thirst for rasa, for madhurya, for sweetness. We must search neither for knowledge nor for the controller of this world; we must search after rasa, anandam, after beauty and charm.
(Srila B.R. Sridhar Dev-Goswami Maharaj)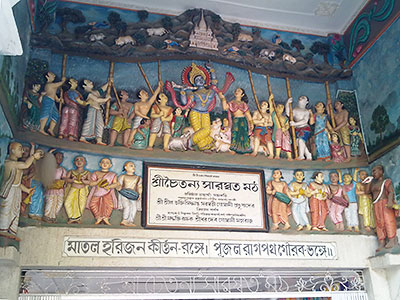 Appreciate Your Fortune
'We come and go, come and go, but the fortunate souls get good association. Good association comes through faith: the kind of benefit you get from the Lord depends on how much faith you have for your Guru.'
"HUMILITY, TOLERANCE, GIVING HONOUR TO OTHERS | HUMILITY, TOLERANCE, GIVING HONOUR TO OTHERS"