| | |
| --- | --- |
| Our Disciplic Succession: | "The Sun Never Sets on Sri Chaitanya Saraswat Math": |
PAGE NOT FOUND
Dear visitor,
The page you are trying to reach seems to have changed its location or you have followed a broken link. You can always get to any of the pages on the website through the menu on top. If you do not mind it, you can let us know how you have come to this page so that we fix the broken link, by sending us a note at

When we have a taste of real ecstasy (rasa), then all doubts are cleared. By getting a taste of Krishna consciousness, the heart is captured, and when the heart is captured, the ecstasy of love of Godhead, prema, begins to flow. Being satisfied, the heart will say, 'This is what I was searching for!' Then, the brain will follow, thinking, 'Yes, there can be no doubt, this is the highest goal of our search. Dissolve everything else.' The heart will say, 'I have attained prema, divine love this is the highest thing!
(Srila B.R. Sridhar Dev-Goswami Maharaj)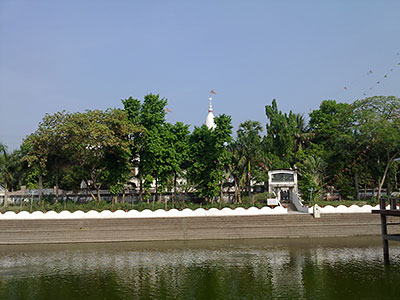 Rupa-siksa: Pure Devotion
'Pure devotion means you have no desire for anything without Krishna, and no other desires about Krishna also—you only always want devotion to Krishna. Why, when you practise Krishna consciousness, do you not get energy, do you not feel happiness?'
"HUMILITY, TOLERANCE, GIVING HONOUR TO OTHERS | HUMILITY, TOLERANCE, GIVING HONOUR TO OTHERS"