| | |
| --- | --- |
| Our Disciplic Succession: | "The Sun Never Sets on Sri Chaitanya Saraswat Math": |
PAGE NOT FOUND
Dear visitor,
The page you are trying to reach seems to have changed its location or you have followed a broken link. You can always get to any of the pages on the website through the menu on top. If you do not mind it, you can let us know how you have come to this page so that we fix the broken link, by sending us a note at

The search for Sri Krishna is dynamic and living, so adjustment and readjustment is always going on. And we should also change our present position accordingly, so that we may not have to sacrifice the high ideal for which we have come. Einstein had to leave Germany and go to America for his high ideal of life. And so many similar instances may be found in the world. The ideal is all in all. The highest ideal in a man is his highest jewel. Our most precious gem is our ideal.
(Srila B.R. Sridhar Dev-Goswami Maharaj)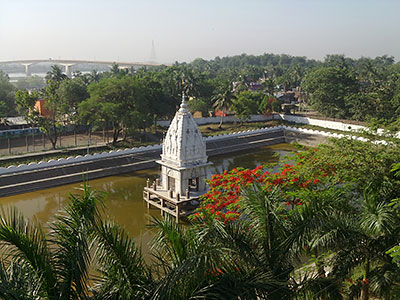 Rescue, Recruit, and Retain
'We joined Krishna's family and we must now increase our family. By hook or by crook, we must make new devotees and show them the right path, teach them the proper devotional activities, then they can easily go to their own home.'
"HUMILITY, TOLERANCE, GIVING HONOUR TO OTHERS | HUMILITY, TOLERANCE, GIVING HONOUR TO OTHERS"