| | |
| --- | --- |
| Our Disciplic Succession: | "The Sun Never Sets on Sri Chaitanya Saraswat Math": |
PAGE NOT FOUND
Dear visitor,
The page you are trying to reach seems to have changed its location or you have followed a broken link. You can always get to any of the pages on the website through the menu on top. If you do not mind it, you can let us know how you have come to this page so that we fix the broken link, by sending us a note at

We must not be afraid that we are not attaining the highest form of service in nama-bhajan, the worship of the Holy Name. We should not think, 'Why have I been asked to sweep the temple? Any ordinary man can do this.' We must not be afraid of that. It is necessary for us to acquire a service attitude. Self-giving, selflessness, and self-forgetfulness are required.
(Srila B.R. Sridhar Dev-Goswami Maharaj)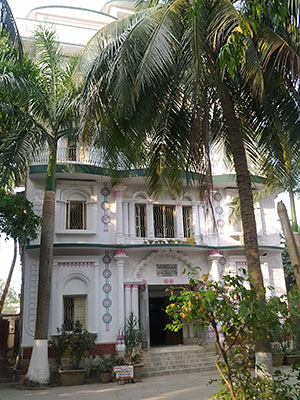 Get Cracking
''Time has passed as I have been busy in my material life, and I have got nothing, only became burdened. What sort of world is this?' In this world there is no want of food, no want of money, no want of anything except only one thing..'
"HUMILITY, TOLERANCE, GIVING HONOUR TO OTHERS | HUMILITY, TOLERANCE, GIVING HONOUR TO OTHERS"