| | |
| --- | --- |
| Our Disciplic Succession: | "The Sun Never Sets on Sri Chaitanya Saraswat Math": |
PAGE NOT FOUND
Dear visitor,
The page you are trying to reach seems to have changed its location or you have followed a broken link. You can always get to any of the pages on the website through the menu on top. If you do not mind it, you can let us know how you have come to this page so that we fix the broken link, by sending us a note at

Illusionary environment always exists in this mundane world, and we shall try to cross over that, but we are very tiny soul and we cannot do so with our own strength, so it is necessary to get strength from Guru, Vaishnav. Das Goswami, told in his sloka: when lust or anger attacks your mind, you must take shelter of Vaishnav and cry loudly, 'Please save me! O Vaisnava, please save me!' Loudly you cry out to the Vaishnav like this, then you will get relief. This is the prescription from Das Goswami Prabhu. And he was about 80 years old at the time when he wrote that sloka, so he knows what is what and what is the remedy.
(Srila B.S. Govinda Dev-Goswami Maharaj)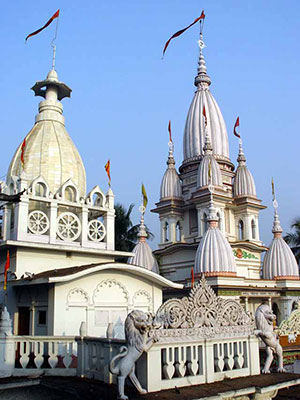 How to See the Guru:
Mercy
Clear guidance on how to understand who the Guru is, and how a sincere disciple should see the Guru: the Guru is not only a mahabhagavata, he is nondifferent from Krishna Himself..



HARE KRISHNA HARE KRISHNA KRISHNA KRISHNA HARE HARE | HARE RAMA HARE RAMA RAMA RAMA HARE HARE